74 Interview: FReadom Fighters Co-Founder Carolyn Foote on Why School Librarians Matter as Book Bans Rock the Country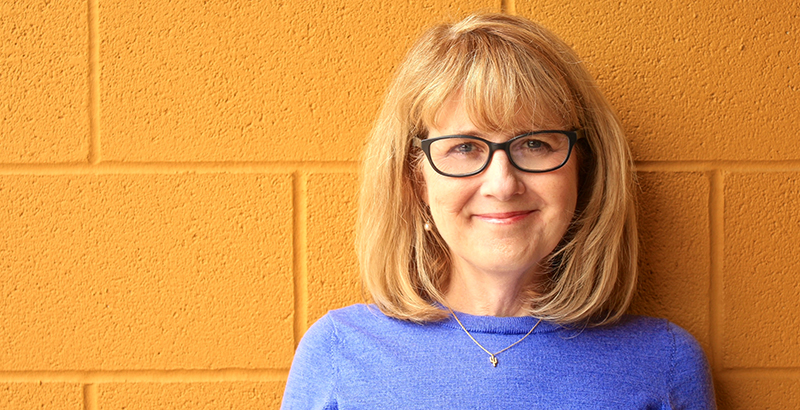 No paywall. No pop-up ads.
See previous 74 Interviews: Andrew Rotherham on the Virginia governor's race, activist Tina Descovich on school board politics, and author Bonnie Kerrigan Snyder on free speech and Critical Race Theory. The full archive is here.
In October, a Texas state representative asked school superintendents to check whether they had any of 850 book titles in their district libraries, along with other materials that might cause "psychological distress because of their race or sex." Soon after, Gov. Greg Abbott told the Texas Association of School Boards that public schools should not have "pornographic or obscene material."
In response, Carolyn Foote, a retired Texas librarian, joined with three colleagues to create a counter-narrative that would explain what librarians do for schools and the training they have in selecting materials for young people to read. They devised a social media campaign promoting positive messages about books, reading and librarians, and asking people to tweet about books that are meaningful to them, using the state legislation's #TXLege hashtag and one of their own, #FReadom. FReadom Fighters was born.
Today, the group has over 7,000 Twitter followers and a website with resources on how to support librarians and other members of public school communities that are experiencing book challenges or may be at risk. The 74 spoke to Foote about FReadom Fighters's work. This interview has been edited for length and clarity.
The 74: What is FReadom Fighters up against?
Foote: There's multiple challenges right now. One is organized movements across the country, with groups like Moms for Liberty and No Left Turn in Education, who have financial means behind them. We're just a team of four people.
Another thing is internal pressures. Librarians are being squeezed because they're facing some cases of upset parents at school board meetings or letters coming in an email to the superintendent. They're sometimes [pressured by] their school district to not follow their own policies, to do things that violate their code of ethics, their training, and they're really in between a rock and a hard place, and it's extremely stressful. Which is why our organization wants to do things that celebrate librarians that highlight how we do our work and help people be more informed.
What sort of positive responses have you gotten? 
We're helping librarians speak up, we're giving them resources, and I think that's one of the positives. Districts have policies, but sometimes no one's that familiar with them, including library staff, principals, etc. I think one of our real wins is we've been educating a lot of people on how to be prepared. How to be a good listener when talking to a parent. Do you have written rationales for your library program and the materials in your library? So that you're very clear on what your mission is and what your school district's mission is.
What about negative responses?
No. It's surprising to me that our organization has not experienced that. Individual librarians have, for sure, and that's why we wanted to come together and be a voice. In a lot of these cases, librarians have been called out at school board meetings, thrown under the bus by a district leader, called out in emails to a district, the governors have been labeling them. That's been one of the real challenges, these sort of personal attacks. We wanted people to feel like with our group that they have a network, that they aren't alone, other people can help them.
Have there been any success stories?
Keller Independent School District has had a lot of challenges; I think they're dealing with 30 right now or more. They created a visible spreadsheet showing what the committee decided for each book. They're having mixed success; they're keeping some books on the shelf and others have been removed. But I think it shows they're following their process, and to me, that's success. One of our goals of our organization is to remind districts that they have a board-approved policy and to follow their policy. Because districts are pulling materials without reviewing them, without giving them a process at all. It's not transparent to parents, it's not transparent to students. To me, policies are a contract; it's a trust contract with your parents, your teachers, your students, that we've agreed to operate by these rules, and it creates a situation where everybody feels trusting that that won't happen. And when districts just go in and pull books off the shelf, they're breaking that contract of trust. It does damage beyond just pulling the book off the shelf because it shows that the district is not going to follow their policies.
In some districts, budget cuts are reducing the number of librarians. How does this affect book bans?
If you're in a district with no librarian, and a school board member or superintendent comes into your library and wants to take a book off the shelf, and you've got an aide in there or it's just a room with no librarian, who is there defending intellectual freedom? Kids are being denied access to things without anyone there to speak up or understand the policies. In Texas, the district librarian position has been cut, so you have librarians maybe at the high schools but not the elementary. If there's a book challenge, in my district, I was the district librarian, so people can come to me for support from the campus, and I can talk to the administrative team. But if you're just a building librarian, you're being pressured to do something, you don't have a real supervisor who understands libraries to go to support you.
Where is this happening?
We are seeing some data that indicates more of these challenges are happening in suburban schools, the suburbs of Houston, Dallas, Austin. That's where at least more of it is being reported. Sometimes those communities are racially diverse, like San Antonio, but sometimes those communities are not that diverse. So students in those schools who may feel somewhat marginalized to begin with, their stories are being removed from the shelves.
Have you seen any data from outside Texas?
We're inquiring. If we see a story, we look to see where the district is or we ask the librarian involved. We actually got a poll running right now on Twitter for people that follow us, just asking if your district's had a challenge, is it suburban, rural, urban, Title I, just to get a sense. Right now, the suburban schools are far outweighing the other categories. … This wave is sweeping the country, and part of the thing about having our hashtag is that it's become like a national clearinghouse, which we didn't necessarily expect because we got in kind of at the beginning of all this, so people weren't really unifying around a hashtag. That's enabled us to connect people and see what's happening all over. It's not just the South, it's all different parts of the country.
Get stories like these delivered straight to your inbox. Sign up for The 74 Newsletter