7 Keys to the College Application Process, According to a Top High School Counselor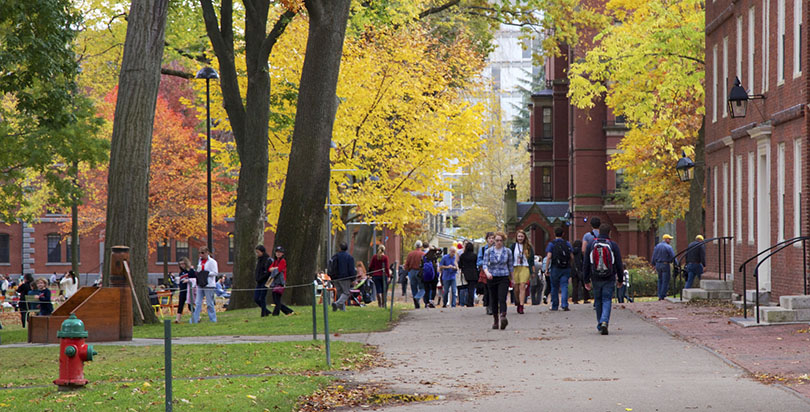 College application season is in full swing (reminder: Dec. 1 is tomorrow!) Whether your child is putting the finishing touches on his or her Common Application essay, or just starting high school and strategizing whether to apply to honors pre-calculus, contemplating college can be stressful at all ages and grade levels.
The Seventy Four spoke with Ellen Okada, a college counselor at Holtville High School in California who was recently named southern California's Counselor of the Year by the National Association of College Admissions Counselors (NACAC).
Okada draws on her 26 years as an educator — first in the classroom then in the guidance office — to offer a few tips and tricks for preserving sanity through the process, motivating your child without micromanaging, and helping your high schooler to ultimately stand out from the crowd.
Whether he or she hopes to start at a community college, take a gap year, or apply to Harvard, here are seven tips that should serve them all.
1. It's never too early to start talking college.
"It's never too soon. Everyone needs to start talking about higher education early, even in middle school. Talk about the types of classes they'll need to take in high school. Everybody should be prepared to go to four-year university upon high school graduation; even if a student just wants to go to work after high school they will want to go back at some point to earn a degree."
2. Application essays: Yes, they're important. But no, parents shouldn't write them.
"No dead grandmother stories. Everyone has a dead grandmother. Parents should encourage their kids to try to think of their experiences as something that makes them stand out from the next person. Parents need to realize how important it is for the application to be in their child's voice and not try to shape their kid's essay because then it will sound like the parent, and not the student. And rely on your child's school. Encourage your child to talk to their teacher or counselor, and not be afraid to use them as a sounding board."
3. "Dream Schools" are not one-size-fits-all.
A student needs to find out what it is they are looking for from their "Dream School." What's their idea of a major? Do they know what part of the state or country they want to go to school in? How big of a campus?
4. Organization, from freshman year on, will streamline the process later.
Have students keep a portfolio with awards, honors, and community service. Also, encourage students to ask for letters of recommendations from teachers, coaches, and community members who know them well at the end of junior year and beginning of senior year. Often a scholarship opportunity arises at the last minute and having these items at your fingertips reduces stress.
5. When parents should get involved.
Parents need to show concern for the whole process. If a child is feeling overwhelmed, don't nag on them (but) if you feel that the child isn't moving forward, call the school counselor and voice the concern there.
6. When parents should shut up.
Don't tell your kids that there is no money for college, and that they can only go to the community college. Families need to wait until each financial aid package comes through. And don't be afraid to negotiate a financial aid package for your student. Be an advocate.
7. Don't forget…
Breathe.
Get stories like these delivered straight to your inbox. Sign up for The 74 Newsletter