6 Teachers Tell Their Secrets for Getting Middle Schoolers up to Speed in Math
Success in algebra traces all the way back to kindergarten in how kids develop a sense of numbers. But older students can catch up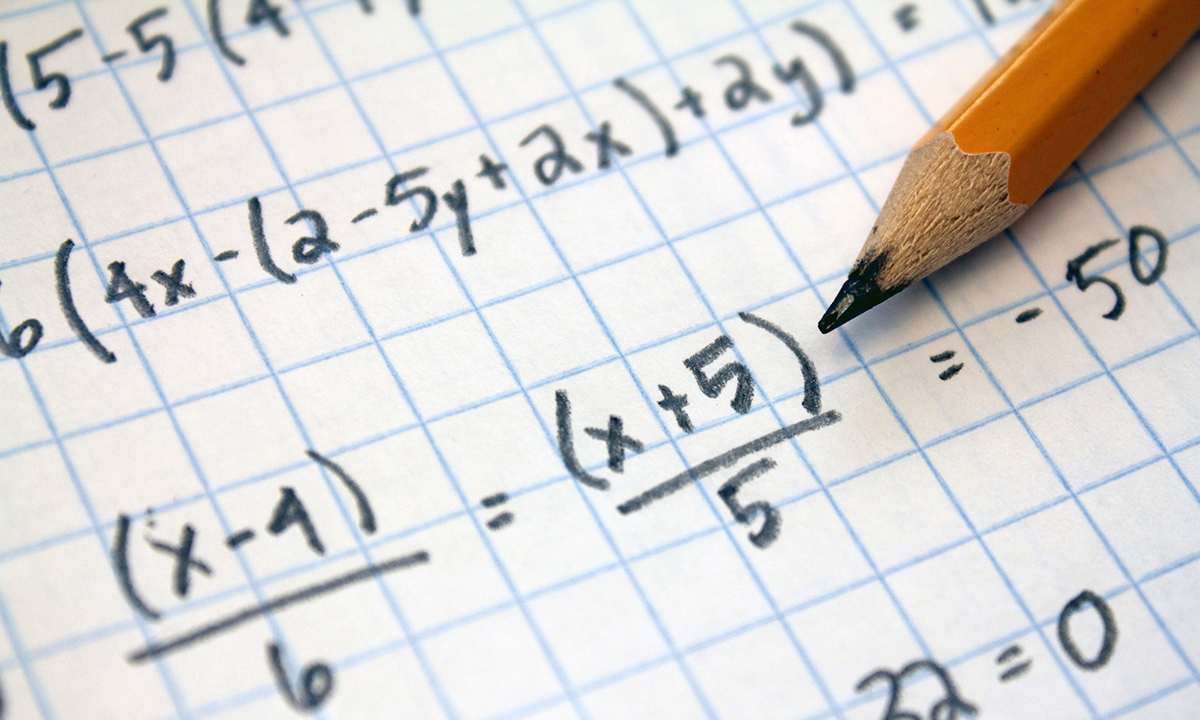 Get stories like these delivered straight to your inbox. Sign up for The 74 Newsletter
Middle school math achievement took a nosedive during the pandemic, but the root problems have existed far longer.
Here's a typical scenario — a student thrives in elementary math, enjoying manipulatives, games and kid-friendly word problems. Then, the tides change. When more abstract thought enters the equation, the student's once-favorite class becomes a source of anxiety and defeat.
In middle school, students also can hit a learning wall due to unaddressed learning gaps. Even before the pandemic, students were arriving in middle school with learning gaps in basic math concepts, according to Shelly Burr, who supports 42 Allegheny County, Pennsylvania, school districts through the Allegheny Intermediate Unit and serves as a certified Data Wise coach through Harvard. Those basics that weren't solidified in elementary school create barriers to learning new, more complex skills.
Filling those skill gaps while moving through grade-level content is tough. "It's challenging for teachers to be able to be teaching grade-level content," Burr says, noting that sometimes they are having to reteach skills from two or three grade levels prior. Middle school math timelines typically involve learning a new skill daily, which doesn't account for the progression of skill acquisition, she says.
While a fresh approach to teacher training is part of the solution, innovative classroom teachers are already making strides in the right direction. Their strategies include using concrete tools to help young minds grasp abstract concepts, giving students choices and shifting mindsets to see mistakes as part of the process.
Teachers Need Guidance to Focus on Key Skills
Burr points out that teachers aren't necessarily trained to identify the must-have skills at each grade level to remain math-proficient later. If teachers must prioritize mastery of certain skills over others, knowing which are most essential is key.
A 2017 study by the Regional Educational Laboratory Program alongside some Missouri education leaders identified five broad categories: ratios and proportional relationships, the number system, expressions and equations, geometry and statistics/probability. Mastery in these areas was most associated with Algebra I success.
Burr says, "The biggest predictor of algebra success is all the way back to kindergarten in terms of their number sense."
Concrete tools build abstract understanding
It's less likely you'll see students in middle school playing with tiles, making art and working with their hands, but students at this age still need such activities to succeed in math. Burr encourages teachers to use manipulatives, even during middle school, to help students transition from concrete to abstract understanding. She points to tools like base 10 blocks through fifth grade, a fraction manipulative to help kids "see it in different ways" and algebra tiles.
If a school could choose only one hands-on tool for middle school, she says, algebra tiles are a must-have for everything from helping to visualize integers to solving multi-step equations. The pandemic also showed educators that virtual algebra tiles could work too.
Classroom Snapshots Light the Way
We took a look at top practices in middle schools around the country, where teachers are actively working to engage students in math and close learning gaps. Here are some of their go-to strategies for reaching middle-schoolers:
Give Gen Z the immediate feedback they're used to — mistakes and all
Kat Abe, eighth-grade math teacher, Northbrook Middle School, Houston
Using tech tools without direction is like using a Tesla without knowing your destination, Abe jokes. Instead, intentional and immediate feedback through tools like NearPod and Socrative increases engagement and timely improvement in her classroom. She anonymously displays multiple students' work at once with these tools, working with students to identify what went wrong.
"They're used to being stimulated by technology and wanting that instant feedback, that immediate gratification that comes from some of these tech tools I'm using," she says. For Nearpod, she uploads all her lessons, giving feedback in real time. "That's a lot different from pen and paper … where I'm not reaching all 30 students in the classroom." She says catching mistakes immediately leads to "intentional discourse" around their work, rather than presenting her own.
Building a culture where "Mistakes Are Totally Hot," a math acronym she uses, is normalized because every day students see both mistakes and exemplars. The tech tools she uses lend themselves to naturally catching mistakes as they happen, so students are used to both making them and getting that immediate feedback. She also doesn't use homework, as students get so much practice and feedback during class.
Drawing from non-math subjects to make the abstract concrete
Elisa Murphy, director of teaching and learning, New York City Charter School of the Arts
Negative numbers can be challenging for middle-schoolers, Murphy says. "It's really hard to understand why when you subtract a negative number, it becomes positive … that doesn't make any sense." But it's easier when kids have concrete analogies like submarines going underwater, or making soup hotter or colder with ice cubes.
Kids also are encouraged to create their own real-life examples of math in action, often with a music or art connection. For example, seventh-grade math teachers wanted students to use proportions in a project. Some used scale factors to enlarge their own drawings. Others played a piece of music to demonstrate intervals, or the ratio of frequencies in the pitches that make up a musical chord. In a third option, students scaled up a recipe to feed the entire class and then cooked it for everyone to enjoy.
In eighth grade, math teachers used an art project to cement students' understanding of transversals, lines that intersect two parallel lines, and the angles they create. Students had to look outside the classroom to find examples of transversals in their home or neighborhood. After photographing their example, they used an online protractor to measure the angles formed, observing whether they were complementary or supplementary to each other.
Solving real-world problems
Jeanne Huybrechts, chief academic office, Stratford School, with multiple California locations
According to a 2022 student poll conducted by Gradient Learning, over half of students usually don't see the relevance of what they are learning in school.
"When Stratford middle school students ask their math teachers, 'Why do we have to learn this?' we think they deserve an answer," Huybrechts says. "Teachers regularly integrate real-world problems that illustrate the usefulness of the principles, thus making the math courses seem much more relevant."
For example, one popular exercise is to design a smartphone and calculate the amount of storage needed. In another unit, students design a solar panel-covered roof, calculating the pitch necessary to optimize energy capture. She says this helps to alleviate the abstractness of both algebra and geometry courses in middle school.
Setting goals and tracking mastery
Sarah Breslin, assistant principal, Brooklyn Lab Middle School, New York
When Breslin saw a discrepancy between students' classroom "exit tickets" and their interim assessment performance, she worked with teachers to build a professional development plan. The program, called Shift the Lift, refers to moving the mental load of solving the problems from the teacher to the student. It's designed to help teachers spot the specific standards that stump students most often and to help them embrace a growth mindset as they work to master them.
Teachers set "hyper-specific goals" for each student, push independent practice and use exit tickets two to three times a week to measure progress toward those goals, she says. The exit tickets measure how well students master the topic at hand and evaluate their work habits. Breslin says that when students begin Shift the Lift, on average, only about 55% meet expectations. Just five weeks later, that number routinely grows to 89%.
Letting students decide how to demonstrate their understanding
Ashley Barattini and April Regan, eighth-grade co-teachers, The Urban Assembly School for Leadership & Empowerment, Brooklyn
It's not every day you see a summative assessment in the form of a podcast, brochure, Tik Tok or sewing project. But that's the norm for Barattini and Regan's students, where choice is a fundamental aspect of increasing engagement in middle school math. Barattini recalls a student last year who looked at the options for testing and instead proposed an embroidery project demonstrating her new math knowledge. The teachers were more than happy to oblige.
From scavenger hunts to stations, mini-lessons with the whole group to smaller learning groups, "giving them options to show their knowledge and show the way they're learning math and making sense of it" is key, Regan says. Lessons in their classroom last a maximum of 10 minutes, and they give homework only every few weeks, around five to six questions, one from each lesson they've recently taught for extra practice.
Says Regan, "I love hearing at the end of an activity, a student being like, 'Actually, this was really fun today.'"
This piece originally appeared on Ed Post.
Get stories like these delivered straight to your inbox. Sign up for The 74 Newsletter