6 Innovative School Leaders Who Are Disrupting Traditional Education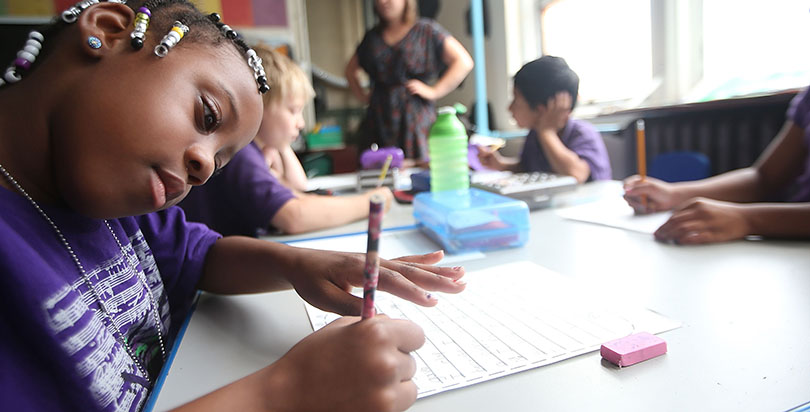 The 74 marks National Charter Schools Week (May 1-7) with a series of articles about America's charter leaders, students and policies. See the full series.
When City Academy opened its doors in St. Paul, Minnesota, 25 years ago, the idea was met with vocal resistance. But ultimately, the plan behind the school — to prop up students who struggled in the traditional public school setting — prevailed.
Although charter schools remain a relatively small fraction of the public schools in America, they've experienced significant growth in the last two-and-a-half decades. Today, nearly 3 million children attend 6,723 charter schools from New York City to Los Angeles and everywhere in between.
And no two schools are identical.
This week, school choice advocates from across the country are uniting for National Charter Schools Week to celebrate innovative public charter schools that have raised the bar. Here's a roundup of six charter school leaders who are shaking things up to provide students with an education that best fits their needs: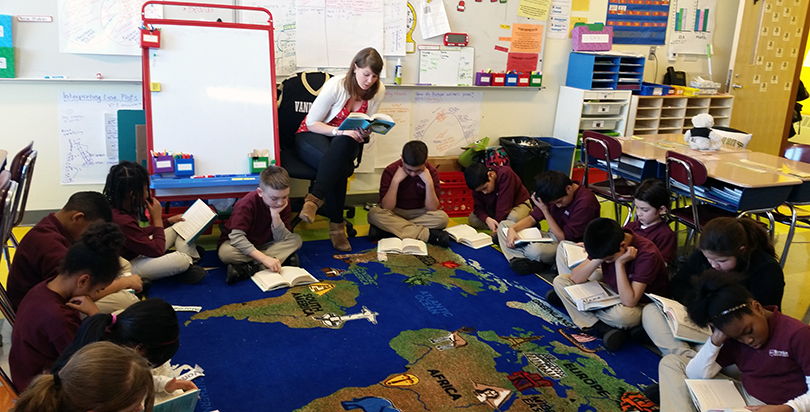 Jon Clark, founder of Boston's Edward Brooke Charter Schools
Clark, the co-director and founder of Brooke, isn't looking to expand his charter school model to all corners of America. He's too busy focusing on teacher quality at his school in Boston.
Though the teachers do operate on a highly scripted instructional style, their approach is pretty laid back compared to other "no excuses" charters. And because teachers instruct all subjects, educators have plenty of opportunities to collaborate with their peers.
"If you ask any teacher at Brooke to name the biggest thing that pushes you to get better, I think they would answer it's having a smart colleague to co-plan with and look at data with."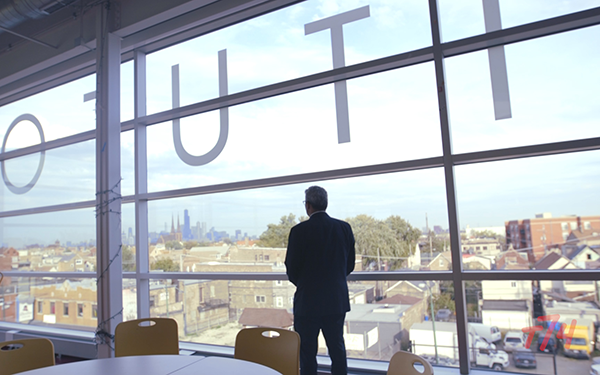 Juan Salgado, CEO of Chicago's Instituto Health Sciences Career Academy
At this Chicago school, empowering Latino immigrants is a central focus. With extra instruction in math and science and an extended school day, these charter schools prepare pupils for careers in healthcare — all while working to steer kids away from Chicago's deadly gang activity.
---
WATCH: The 74 Spends a Week with Juan Salgado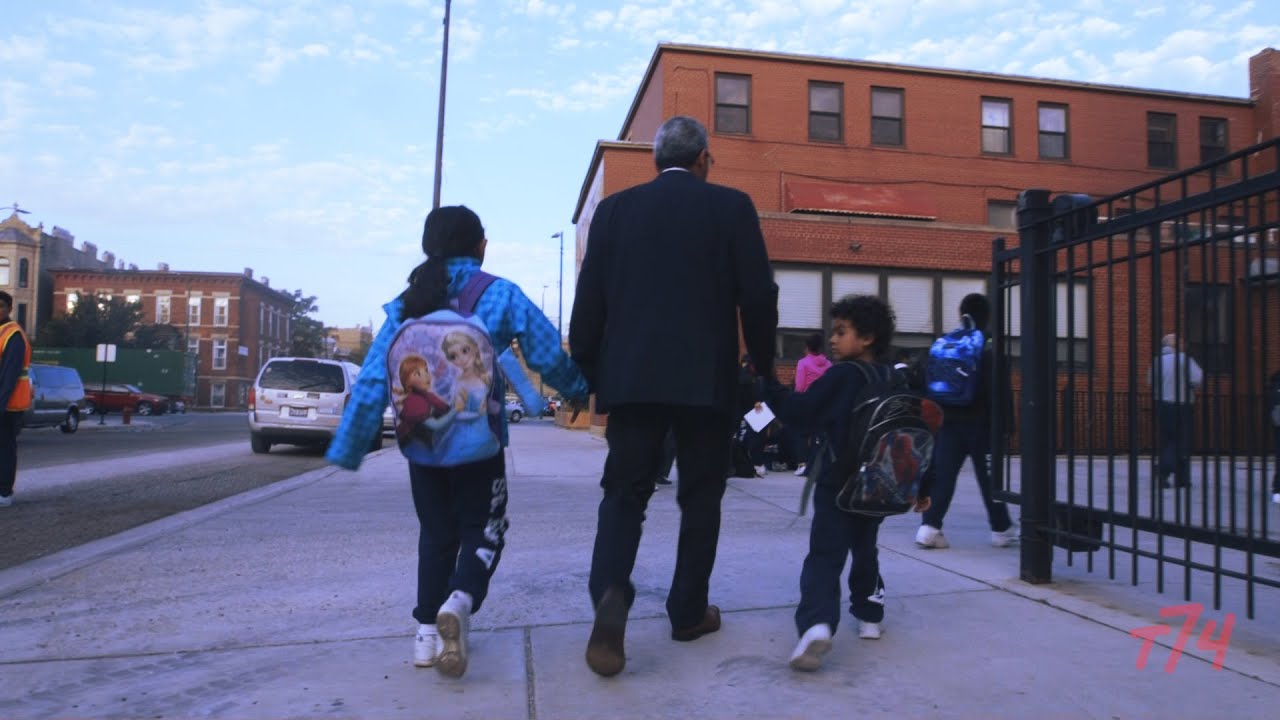 ---
"Imagine a world where just a few blocks away from us, Cook County Jails is not necessary," said CEO Juan Salgado, selected as a recipient of the prestigious 2015 MacArthur Fellowship. "Imagine that world, because it's not a dream. It can be a reality."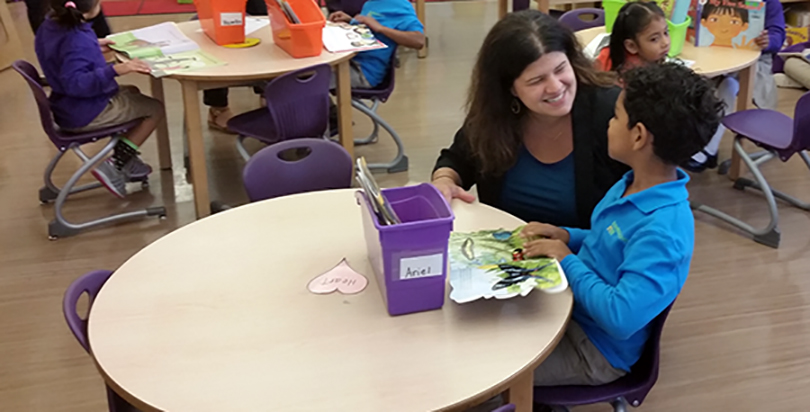 Jessica Nauiokas, principal at New York City's Mott Haven Academy
Deep in the South Bronx, America's most impoverished congressional district, this New York City school focuses on a student population that has some serious out-of-school challenges. In fact, a third of the kids are living in foster homes. One-in-five spend their nights in homeless shelters.
But these harsh circumstances don't stop the students at Haven Academy from success — and from coming together as a family. With a 25-student maximum class size, each room has two teachers.
"We don't usually refer to parents as parents — we usually say 'families' because many students are not living with a parent," Nauiokas, the principal, said. "We make sure that the literature in the classroom reflects all types of families and also talks about concepts and themes like my family lives in a shelter."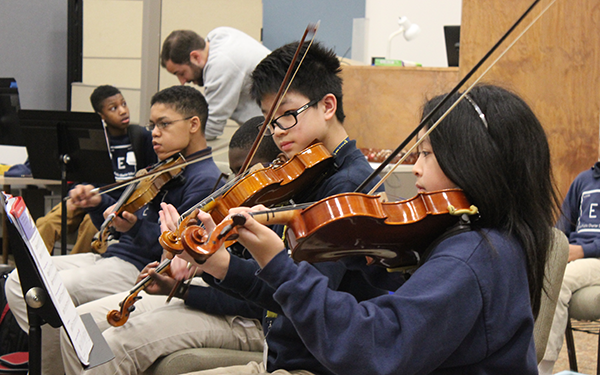 Taylor Williams, computer science teacher at Washington State's Excel Public Charter School
At Excel Public Charter School in Kent, Washington, scholars are encouraged to think like computers. Using computational thinking — a learning model Williams helped develop that involves dissecting difficult problems into distinct steps — runs through all Excel classrooms, from English to orchestra.
"Computational thinking is the idea that computer science is more than just programming and that every single student can benefit from learning computer science ideas," Williams said.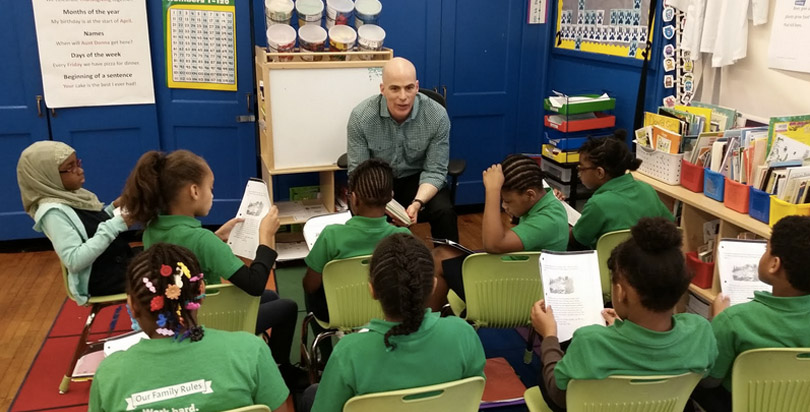 Chris Bonner, teacher at Newark's THRIVE Academy
For Bonner, teaching second grade at this KIPP charter school in Newark, New Jersey, is a stark contrast from his days as a rescue helicopter pilot. A Teach For America corps member, Bonner is applying the training he used on rescue missions, like situational awareness, to his classroom.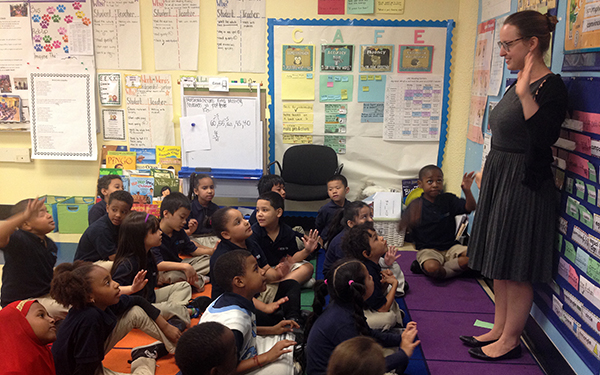 Sofia Wilson, teacher at Boston's UP Academy Dorchester
At this charter school in a rough Boston neighborhood, ranked first in the state last year for gains in its elementary school math scores, student math proficiency increased from 13 percent to 60 percent. In just one year.
Get stories like these delivered straight to your inbox. Sign up for The 74 Newsletter