5 New Yorkers Sound Off on the Education Issues They Want Clinton and Sanders to Debate in Brooklyn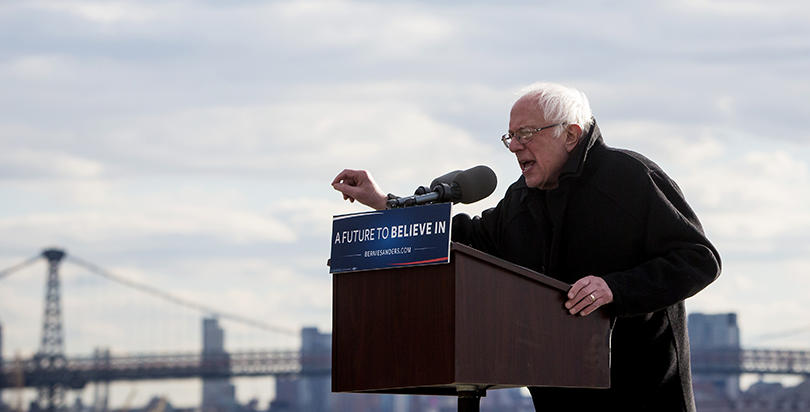 Brooklyn, New York
With New York's primaries only a week away, Democratic presidential candidates Hillary Clinton and Bernie Sanders are stumping across the five boroughs, determined to show they know a thing or two about "New York Values."
They've already talked about the proper way to eat a slice of pizza and they've tried to prove they understand the finer points of New York City's subway system. Certainly,
Pizza Rat
will come up any minute.
But what about the nation's largest public school system — the 1,800 schools across the Big Apple that serve more than one million children every day? Or the mounting problems facing school leaders in Buffalo or Rochester? Or the drama that's erupted on social media, among suburban New Yorkers who have chosen to opt their children out of the 2016 standardized tests?
But the national media gets another chance to force the issue Thursday night, at the CNN/NY1 Democratic presidential debate at the Brooklyn Navy Yard. And, as The 74 learned, New Yorkers have a thought or two about what education issues should lead the forum.
We took to the streets of Brooklyn Monday, eager to hear what education issues residents cared about most. Responses have been edited for length and clarity: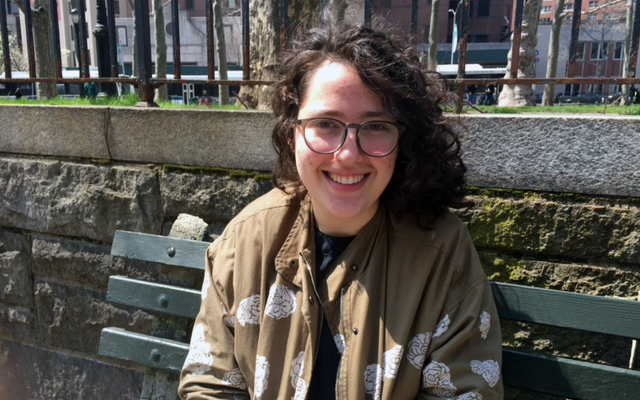 Rachell Burgos: Fairer school funding.
A resident of the Bronx who works in property management in Brooklyn, Burgos has a younger sister in middle school and another sister who is a freshman in college.
"We need to think more about education, especially in public schools. I'm from the Bronx, so the schools I went to and the schools in that area, you could definitely tell the difference between the schools here and the schools there. I think that's something we have to change and we have to think about the quality of education that some areas get versus others. Especially coming every day from the Bronx to Brooklyn and dealing with all of these different types of people, I see the difference.
"How do we get more money into those schools that need it, and why do we not have that money there already? They say it's public schooling, but a public school in Brooklyn and a public school where I went to in the Bronx, it's not the same. I would like to know how they plan to even out that board."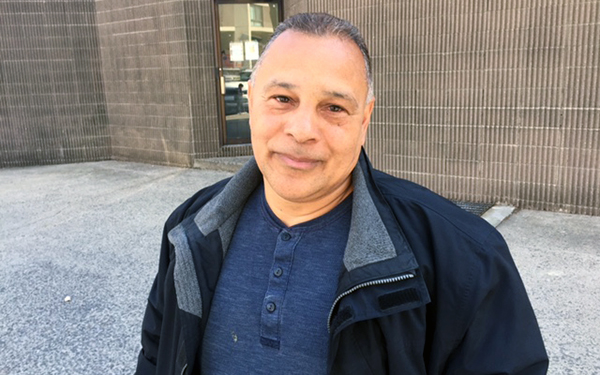 Angel Martinez: A parent's top priority.
A Bushwick resident, Martinez's 6-year-old son attends first grade at P.S. 274.
Martinez says education should be the candidates' number-one campaign issue. Even though he plans to vote for Clinton, he said he wants to know why she hasn't discussed education more extensively. "Why hasn't she talked about education is the question I want to ask [at the debate]. I mean, here you are debating everything, and you could get a lot of parents that really care about education, why haven't you brung up the subject about education? They should know that this is an important subject for the people, education, just as well as health."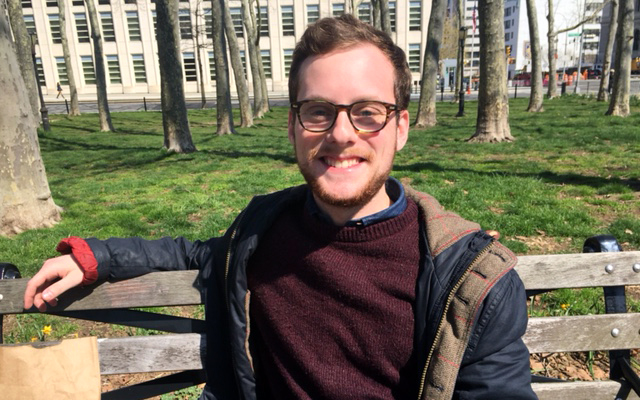 Ben Goldman: Bringing hope into low-income classrooms.
An Astoria resident who is a tutor and a writer, Goldman said Bernie Sanders' free college plan seems like a promising idea, and he'd support a tax increase to pay for it: "I guess a priority should be bettering the public schools because they definitely seem to suffer, and throwing money at the schools doesn't really seem to really do much. If you look at Newark and Mark Zuckerberg, that was a mess.
"I think there is probably a great degree of helplessness and hopelessness of people who are in the lower-income brackets. One of the things that helped me was seeing people around me who succeeded quite well and knowing that was possible for me. If you grow up in a place where you don't meet anyone like that, you just don't think it's possible.
"I guess I don't know exactly where (Sanders) would raise the taxes, but I'd imagine that it would be from — according to his rhetoric — it would not be from people like me so much, it would be from people who make more money. Does he have any specifics about that?"
Debra Sanders: School safety.
A Brooklyn mother of three, Sanders said she is concerned about bullying.
"I like certain things that Bernie Sanders says, but nobody else really interests me that much, in what they are saying about the youths of the nation. These are the up-and-coming people of tomorrow … What will they do for the young children, and the violence that's going on in schools and so on? I want to know what they could do to prevent it."
Ramon Beltre: College for all.
A Brooklyn resident, Beltre said he's already made up his mind and plans to vote for Clinton.
Although he doesn't have any children, he's still concerned about college affordability. "College is too expensive. The fee for college should be brought down so the people that don't have the income to go in can afford it. Because now, only families that have money can go in, families that cannot afford it, they're in big trouble, they really cannot really make it that easily. They can get some aid, but still the price is set up so only people with money can afford it.
"Making it free should be great, but I think it would get some opposition by people with money who would like to keep it the way it is — that way their kids are the ones moving ahead."
Get stories like these delivered straight to your inbox. Sign up for The 74 Newsletter