5 Education Priorities in the Federal Spending Deal That Averted Government Shutdown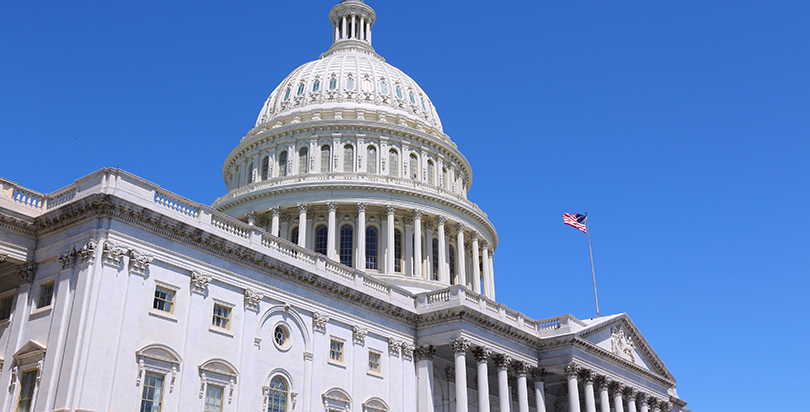 The U.S. Department of Education would lose $1.2 billion under the bipartisan agreement reached Sunday to fund the government through the end of September. President Trump wanted to cut education spending by $9 billion.
Congress released the text of the bill, which, if approved by lawmakers, takes away the threat of a government shutdown.
The deal allocates a total of $68 billion for the Education Department. The marquee K-12 education programs, Title I for disadvantaged students, and grants given under the Individuals with Disabilities Education Act would see small bumps. Title I grants to states would increase by $550 million, to just shy of $15.5 million. The bill would provide about $12 billion in IDEA grants, an increase of about $59 million from last year, according to an Appropriations Committee press release.
The bill also would put $1.3 billion toward Impact Aid, which helps school districts whose property tax base is limited by the presence of federal land and districts with large populations of "federally connected" children, mostly those living on Native American reservations or students whose parents are in the military. That's an increase of $23 million from last year, according to the committee.
There were cuts to K-12, including eliminating $450 million in school improvement grants, and cutting $294 million from the "supporting effective instruction" teacher training grants. President Trump's "skinny budget" for fiscal 2018, which begins Oct. 1, had proposed eliminating the program entirely.
(The 74: Trump Calls for New School Choice Initiatives, Big Cuts to K-12 Budget)
Congress also won't eliminate the 21st Century Community Learning Centers program, as Trump proposed for next fiscal year. Instead, the program, which provides before- and after-school care, would see a boost of $25 million, to about $1.2 billion for the year.
• Wins for rural: The bill would take some of the teacher training program money and put it toward competitive grants to improve the academic and college- and career-readiness of rural youth. Programs could include professional development and on-site training for teachers and administrators, youth writing and literacy programs, and community-based workshops for parents and students.
Some advocates had questioned whether Trump supporters in rural areas would be helped by his main education proposal — broader school choice. The thinking — exemplified by opposition to Education Secretary Betsy DeVos's nomination by two moderate Republicans from rural states — was that emphasis on school choice would come at the expense of support for rural schools, where education options outside district public schools are limited.
• Small wins for school choice: The deal provides an additional $9 million for federal charter school programs, for a total of $342 million, and another $1 million for magnet schools, for a total of about $98 million.
The bill also reauthorizes through 2019 the D.C. Opportunity Scholarship Program, which gives vouchers to low-income students in Washington, D.C.'s public schools to attend private and parochial schools. There was no funding increase for the program. Research released last week found scholarship students scored worse in math than their public and charter peers, but that parents' perceptions of school safety was improved.
The bill would authorize $45 million for the scholarships, as well as additional funding to D.C. public and charter schools, the same amount it received last fiscal year.
• Focus on abstinence: The bill would provide $15 million — a 50 percent bump — through the Health and Human Services Department for "sexual risk avoidance" programs for teenagers, more commonly known as abstinence education.
• New Pell Grant flexibility: The deal will allow students to apply for year-round Pell Grants. That would permit students to use Pell Grants for summer classes, which could help them complete their degrees faster. Year-round Pell Grants were available from 2009 to 2011.
• Gifted: The bill also provides $12 million for the Jacob K. Javits Gifted and Talented Students program, the only federal support for high-achieving students. It wasn't funded last year, and has been funded only sporadically in recent history.
---
---
Support The 74's year-end campaign. Make a tax-exempt donation now.