300 Tutors, Working With Students 2 Hours a Day: One School Network's Investment in Personalized Learning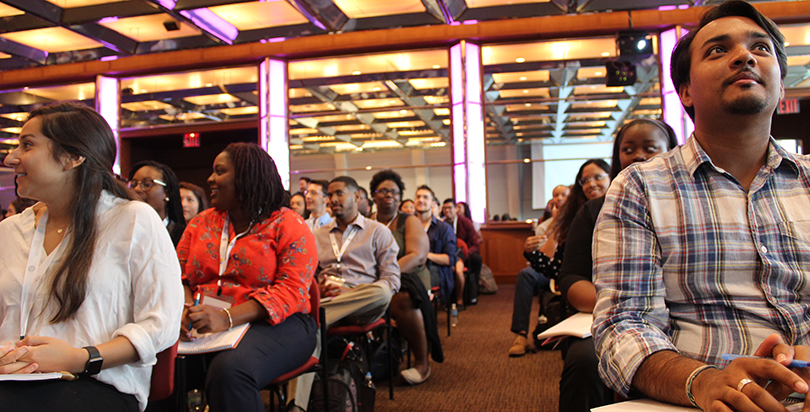 New York, New York
Tree roots twisted around an ankle, and a large, inky eye peered out of scraggly branches growing up a leg. It was a strange image to show nearly 300 soon-to-be tutors in a New York University conference room, but the picture of the bizarre tattoo held an important message for the Great Oaks Charter School Network, sponsors of the three-day, all-staff training called Tutorpalooza.
The organization's motto: "Great oaks from little acorns grow."
"Root, root!" the tutors shouted in unison, every time the tree tattoo flashed on the screen.
Part of Great Oaks Charter Schools' mission is planting strong roots in a community by investing in tutor housing, partnering with local youth programs, and investing in school buildings that revitalize neighborhoods. These roots are critical, Great Oaks president Michael Duffy told the room, as other systemic roots have been planted over the years that enforce segregation and discrimination.
"The work of repairing decades or even centuries of … discrimination won't end in this upcoming school year, but most certainly will be lessened by it," Duffy said. "Change begins with the 300 people in this room. Change begins with you."
The six-year-old K-12 network of four schools in urban areas of New Jersey, New York, Connecticut, and Delaware enrolls 2,500 students, the majority of whom are low-income and minorities. The network's model centers on preparing all students for college through daily, high-intensity tutoring; each student gets two hours of tutoring every day, regardless of his or her academic performance.
"It's like the original personalized learning, tailoring what one student needs through an adult," Duffy said.
These sessions are led by the nearly 300 tutors who serve Great Oaks through AmeriCorps. The recent college graduates tutor three or four students at a time, grouped by their academic abilities; they receive daily instructions for supplementing the day's math or reading lessons and then give teachers feedback on student progress.
The tutors serve for one year and receive a $12,630 stipend, as well as housing provided by Great Oaks. The network boasts a diverse group of tutors who combined speak nearly two dozen languages. Last year, 45 percent were black, 33 percent were white, 14 percent were Latino, 5 percent were Asian, and 3 percent were mixed-race.
Many of the tutors were inspired to work in the communities where they experienced the frustrations of an inequitable education system that gave more resources to wealthier suburban students than to kids in poorer urban areas.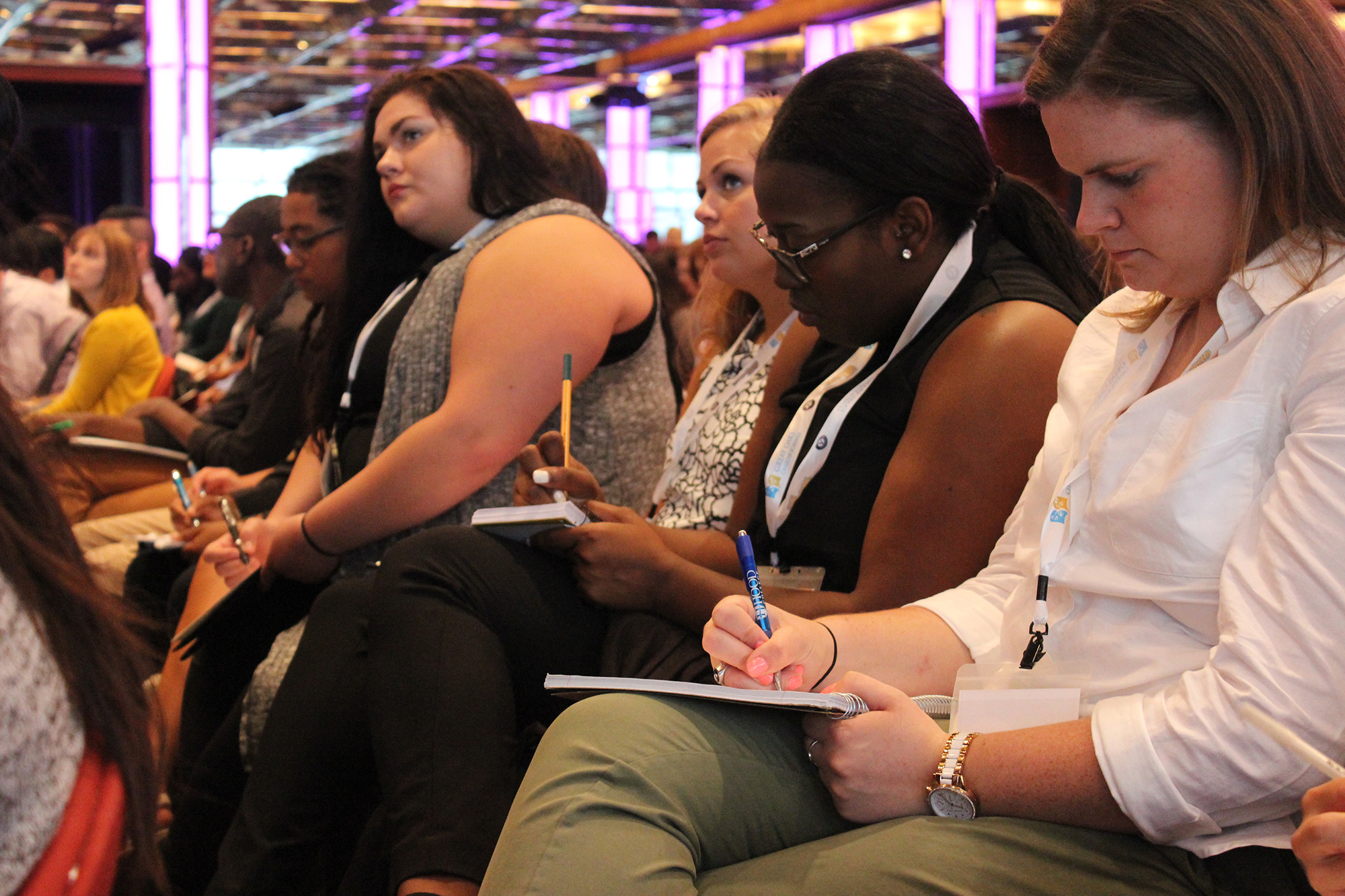 Jaylah Pickett will be working at the Great Oaks school in Newark, where she grew up and went to public school. "I understand the achievement gap and the lack of resources," said Pickett, who thinks she could have benefited from tutoring when she was a student. She plans to work in education policy after she completes her year of service.
Walline Alphonse will also be working in Newark, but she plans to go to medical school after this gap year. Alphonse was attracted to the tutoring program because it provides urban students with a resource that usually only their wealthy suburban peers have access to. Alphonse, who also grew up in New Jersey, said she wishes tutors had been around when she was a student to act as role models and mentors.
The program is a sustainable training ground for local educators: About one-third of tutors stay in the community after their year is over, and nearly 90 percent of them are working in the education field.
Great Oaks is also trying to create sustainable community development through responsible building practices and tutor housing. For example, the Bridgeport, Connecticut, school and tutor residences will be moving this year to a new space that recently replaced abandoned warehouses as part of a larger city revitalization effort. The Wilmington, Delaware, school shares space with another charter inside a former Bank of America building. The Newark school houses its tutors in Teachers Village, a complex that includes affordable living space for hundreds of educators across the city as well as three charter schools and a day care.
"Our school presence is bringing life back to streets that have previously been home to parking lots and abandoned buildings," Duffy said. "We don't come at this work from a deficit perspective, seeing all the things that are missing. Instead, our aim is to focus on the real assets that are already present and build on them."
Get stories like these delivered straight to your inbox. Sign up for The 74 Newsletter