3 Things You Need to Know About The Associated Press's Jaw-Dropping Investigation of Sexual Assaults by Students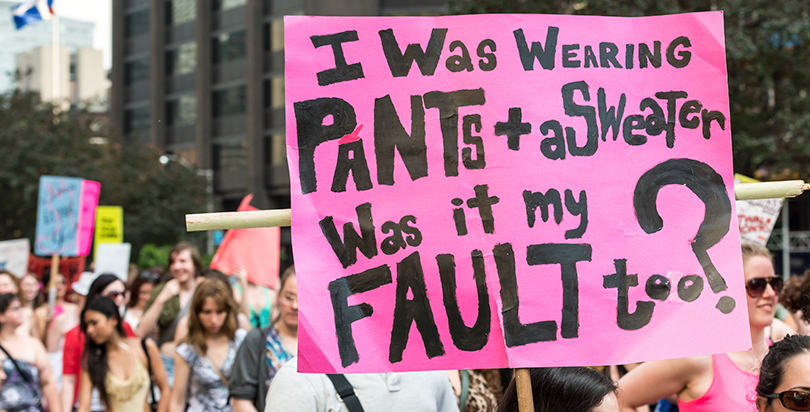 As an overweight student who preferred gardening over sports, Chaz Wing was an obvious target for bullies. By November 2011, he said, the persistent taunting he experienced at Brunswick Junior High School in Maine had turned into sexual assault.
The first time, some boys crawled under the door of a bathroom stall and raped him at knifepoint, he told The Associated Press. Another time, Wing said, a boy entered the locker room stall where he was changing for gym, ripped down his shorts, and attacked him while another boy stood guard outside.
After he was raped for the third time, inside a bathroom, he said, he put toilet paper in his underwear to stop the bleeding. Wing, now 17, is suing the district. School officials deny the charges.
Wing's story was part of a jaw-dropping investigation published Monday by The Associated Press that revealed thousands of reports of sexual assaults on students by students in schools across the country. Here are three findings from The AP's investigation that every parent should know.
Thousands of students are assaulted by other students every year. Analyzing state education records and federal crime data, The Associated Press found about 17,000 official reports of sexual assaults by students from fall 2011 to spring 2015. At least 20 percent of victims were raped, penetrated with an object, or sodomized, according to The AP. Five percent of the incidents involved 5- and 6-year-olds. The rates of assault rose significantly for students ages 10 and 11, continued to rise until age 14, and then decreased during high school.

School sexual attacks are vastly underreported. Only 32 states and the District of Columbia track sexual assaults of students, and some do so only if the incident leads to disciplinary action. Only 18 states require training students, teachers, or administrators about student sexual assault. Some states misclassify sexual attacks as less serious offenses, and there is no national requirement for elementary or middle schools to track or report sexual violence. Some of the country's largest districts have reported zero sexual assaults over multiple years — a statistic that some education officials told The AP was likely inaccurate.

Schools are missing the warning signs of sexual abuse. Research has found that bullying can be a precursor to sexual assault, according to The AP. Victims are more likely to see their grades drop and attendance rates fall, and to experience depression, anxiety, and suicidal thoughts. Even when schools are made aware of sexual assaults, they sometimes bungle the investigations or neglect to inform the proper authorities, The AP found.
---
---
Get stories like these delivered straight to your inbox. Sign up for The 74 Newsletter