3 Things to Know About the Explosive Houston Chronicle Investigation of Texas' Special Ed Policies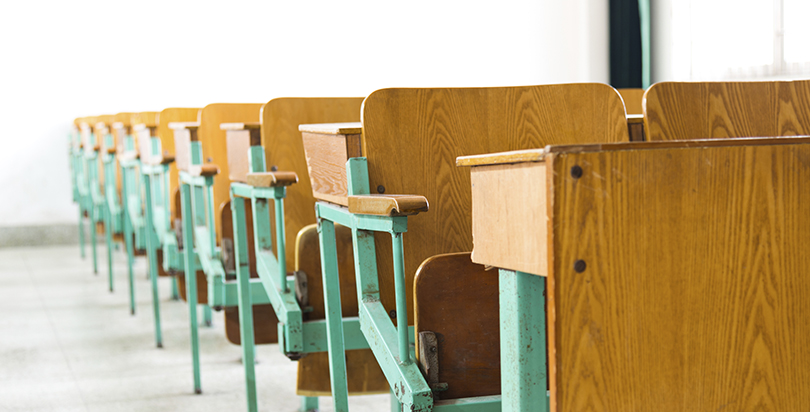 For decades, the education system has made a promise to parents: public schools will provide every child with a quality education — including children with disabilities, who may require additional support to meet their learning needs.
For years, though, the state of Texas has reportedly broken that promise.
This weekend, the
Houston Chronicle
published an extensive, detailed and damning investigation
showing that, unbeknownst to the public, the Texas Education Agency has long sought to artificially lower the number of kids classified as special needs by negatively evaluating districts whose numbers were too high.
And while the cash-strapped education agency was able to save billions of dollars with the program, tens of thousands of students with autism, epilepsy, attention deficit and hyperactivity disorders, blindness, deafness and other conditions were denied services to which they were entitled.
The
full exposé is worth a read
, particularly if you live in Texas. But the most shocking discoveries by the
Chronicle
staff should stir outrage well beyond the Lone Star State.
Three things every American should know:
1. The state punished school districts that accurately reported special education students.
In 2004, Texas officials started evaluating school districts and their special education programs by whether 8.5 percent or fewer of their students were classified as needing special services. Districts that recorded a higher percentage of special needs kids were given poorer evaluations — low marks that could eventually lead to audits, fines or takeovers. All low-scoring districts were required to submit a "corrective action plan."
The system was developed during the tenure of former education commissioner Shirley Neeley Richardson (who was appointed by former Gov. Rick Perry), who told the Chronicle that the target was set to address the problem of overidentification of special education students. But the department admitted to the newspaper that the 8.5 percent benchmark was not established through any sort of research. Instead, as one official put it, the number was derived from the average special education enrollment statewide.
A 2016
study
by the Centers for Disease Control and Prevention found that doctors have diagnosed 15.4 percent of American children between the ages of 2 and 8 with a developmental, mental or behavior disorder. In 2000, 13.3 percent of students nationwide and 12.1 percent of kids in Texas were receiving special education services. Last year, the newspaper found, the share of Texas students receiving support was 8.5 percent, while the percentage nationwide stayed stable:
---
---
2. More than 96 percent of school districts in Texas reduced their special education rates over the past decade.
Since the 8.5 percent target was set in 2004, more than 96 percent of school districts in Texas have reduced their special ed rates. The Chronicle found that school systems have used a variety of strategies to lower their numbers, including falsely telling families that kids can be tested only once every two years, that there is a special ed waiting list or that families must pay for evaluations.
The Karnack Independent School District told state officials that they force families to attend three meetings before even requesting that a student be evaluated for services. In the Henderson Independent School District, officials removed evaluation-request forms from schools, making them available only at the district's headquarters — where a supervisor had to then provide access.
3. English-language learners were hit particularly hard.
While Texas's artificial target for special education services has affected students with a wide variety of disabilities and demographics, it has perhaps hit English-language learners and families in big cities the hardest.
Overall, 8.5 percent of the state's students are in special education, but only 7.3 percent of English-language learners receive those services. Even though urban communities often have a larger share of students who are exposed to risk factors for special education (including
lead poisoning
,
poverty
and
premature births
), some large school districts in Texas have pushed their special education percentages far below the 8.5 percent threshold, the newspaper found.
Get stories like these delivered straight to your inbox. Sign up for The 74 Newsletter