3 Things Every Parent Must Know About USA Today's Jaw-Dropping Teacher Discipline Investigation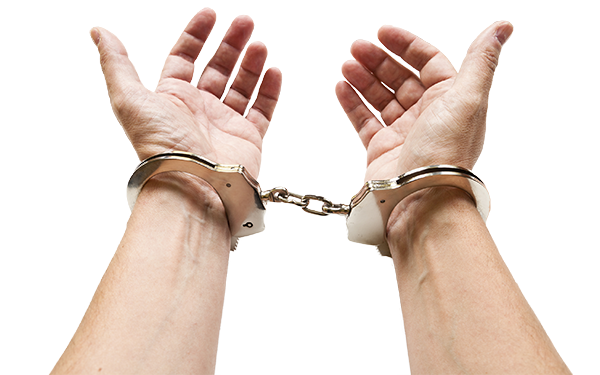 Over the weekend, USA Today published a
damning year-long investigation
of the way school districts across the country do — or rather, do not — keep tabs on teachers who've gotten into serious trouble. This includes teachers who have been disciplined for beating or sexually assaulting their students.
Plagued by a lack of federal oversight, a patchwork of state laws, and inconsistent information sharing, teachers with serious misconduct violations are often able to find new teaching jobs by moving a few miles away across state lines.
The scope and sweep of the investigation is impressive — spanning over a year, reporters from several media organizations within the USA Today conglomerate analyzed millions of teachers' records from all 50 states, including data on thousands of teachers who have been disciplined for one reason or another.
Getting at this data
was tricky and meticulous work. For example, some states refused to release the data in electronic form, so reporters wrote computer codes to extract the information from state websites.
The
full story
is essential reading. But until you have time to properly catch up, three findings you need to know today:
1. No one at the federal government is keeping track of teacher misconduct.
The federal government does not require that educators undergo background checks in order to obtain a license to teach. In fact, a 2014 report from the federal Government Accountability Office found that no federal agency is put in charge to track child abuse by school personnel.
Additionally, no federal agency is required to ensure information about severe infractions is shared between states.
There is one centralized database to track teacher misconduct, operated by the nonprofit National Association of State Directors, but the USA Today investigation highlights massive gaps in the data it offers. School officials have failed to report the names of at least 9,000 disciplined teachers. Of those, 1,400 had their teaching licenses revoked and roughly 200 faced sexual or physical abuse allegations.
Without this knowledge, fired teachers were able to find new teaching jobs in other states.
Because 11 states do not mandate background checks, local school districts are left to conduct their own. Sometimes, applicants aren't screened at all.
---
---
2. In several instances, teachers kicked out of classrooms in one state got back into the classroom by applying for a job in a neighboring state.
Although less than one percent of teachers nationwide have faced disciplinary action, the cases USA Today used to illustrate their story on teacher misconduct are alarming.
There's the Georgia teacher who was caught exchanging sexual texts and naked photos with a female student. And in Texas, a middle school math teacher was fired after the television program To Catch a Predator caught him on camera, allegedly trying to meet up with a teenage boy.
There's also the story of Alexander M. Stormer.
In 2015, Stormer resigned from his teaching position in Atlanta after security camera footage showed he dragged one student from his desk into a hallway and pushed another student into a wall. Authorities had also accused the teacher of sending naked photos to another female student and asked if she was interested in having sex.
These Georgia incidents went undetected in North Carolina, and Stormer wound up back in a classroom in Charlotte. In North Carolina, teachers are not required to undergo criminal background checks in order to obtain a teaching license.
Stormer was suspended after a reporter approached school officials with a list of questions.
3. The investigation has compelled multiple states to conduct audits on the backgrounds of current teachers.
Stormer isn't the only teacher in the hot seat after USA Today reporters started to dig through the mounds of records. In fact, three states have already launched internal investigations and audits based on the questions the reporters asked.
In Louisiana, teacher Reva Diane Inabnett resigned after reporters asked district officials about the teacher's past. In 2012, she resigned from a teaching position in Florida after she was charged with battery that stemmed from allegations she shoved a 6-year-old.
"The district was aware of nothing that would have impaired her employment in the state of Louisiana, or obviously they would not have hired this lady or any other person," Jon Guice, an attorney for the Webster Parish School Board, told the newspaper. "They take their obligations very seriously."
Get stories like these delivered straight to your inbox. Sign up for The 74 Newsletter