11 Inspiring Things That Happened In and Around America's Schools Last Month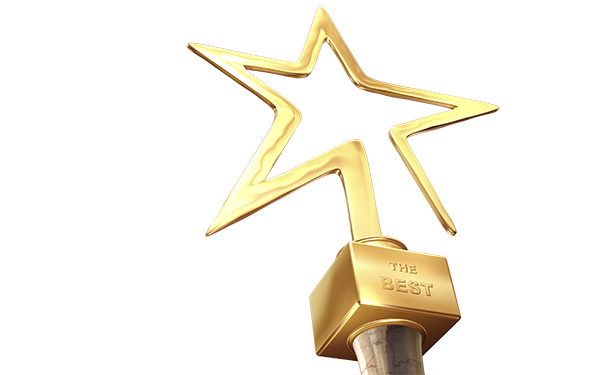 This article is one in a series at The Seventy Four which profiles the heroes, success stories, unexpected surprises and randoms acts of kindness to be found at schools all across America. Read more of our recent inspiring coverage at The74million.org/series/inspiring.
Every month, hundreds of heartwarming education stories make local headlines across the country – inspiring stories about students, schools, teachers, administrators, volunteers and communities that remind us the American education system is at its best when passionate people are empowered to accomplish incredible things.
July was no different. Already this month, we've celebrated the homework app built by three enterprising high schoolers in Massachusetts, the Michigan city that rallied to restore the stolen funds of a high school cheerleading team and the Lego robot summer camp for tech-savvy elementary students in West Virginia: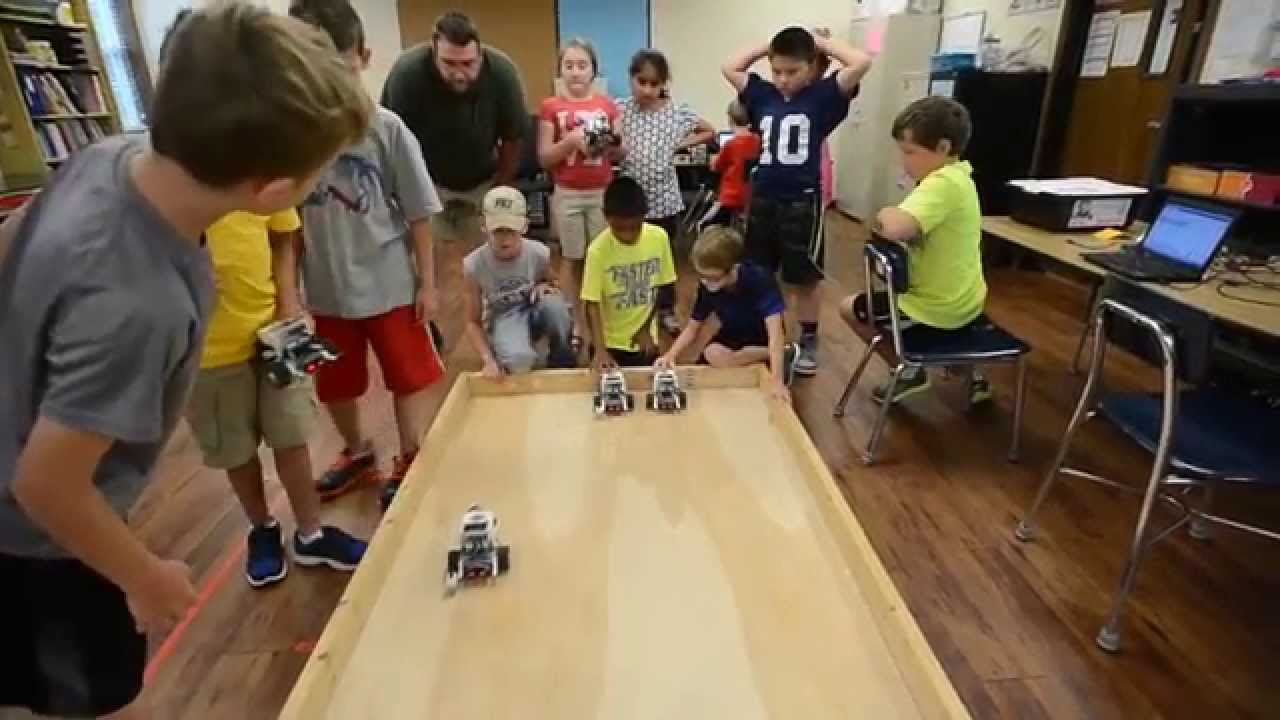 But this was just skimming the surface. Here's a rundown of 11 other rousing and inspiring school stories that went viral this month:
July 14: Mystery philanthropist donates $34 million to Oakland Unified School District and area nonprofits —
Seventeen Oakland organizations, including the city's school district, were recipients of the donation, which was in turn given to the San Francisco Foundation to distribute. The anonymous donor said they wanted the funds to be "transformative." (Read more:
ABC7
)
July 8: New York student's DNA experiment soon headed to space —
Anna Sophia Boguraev, a 17-year-old rising senior at Fox Lane High School in Bedford, New York, won the first-ever Genes In Space competition, which tasked students to design a unique DNA experiment for use in orbit 250 miles above the Earth. (Read more:
lohud.com
)
July 25: High school teams design and build solar cars; compete in national challenge — Twenty-nine teams from high schools in 11 states competed in sweltering heat July 25, with temperatures reaching 100 degrees. The goal of the challenge was to complete as many laps as possible on Texas Motor Speedway's 1.5 mile oval track during the course of the four-day event. (Read more: MySanAntonio.com)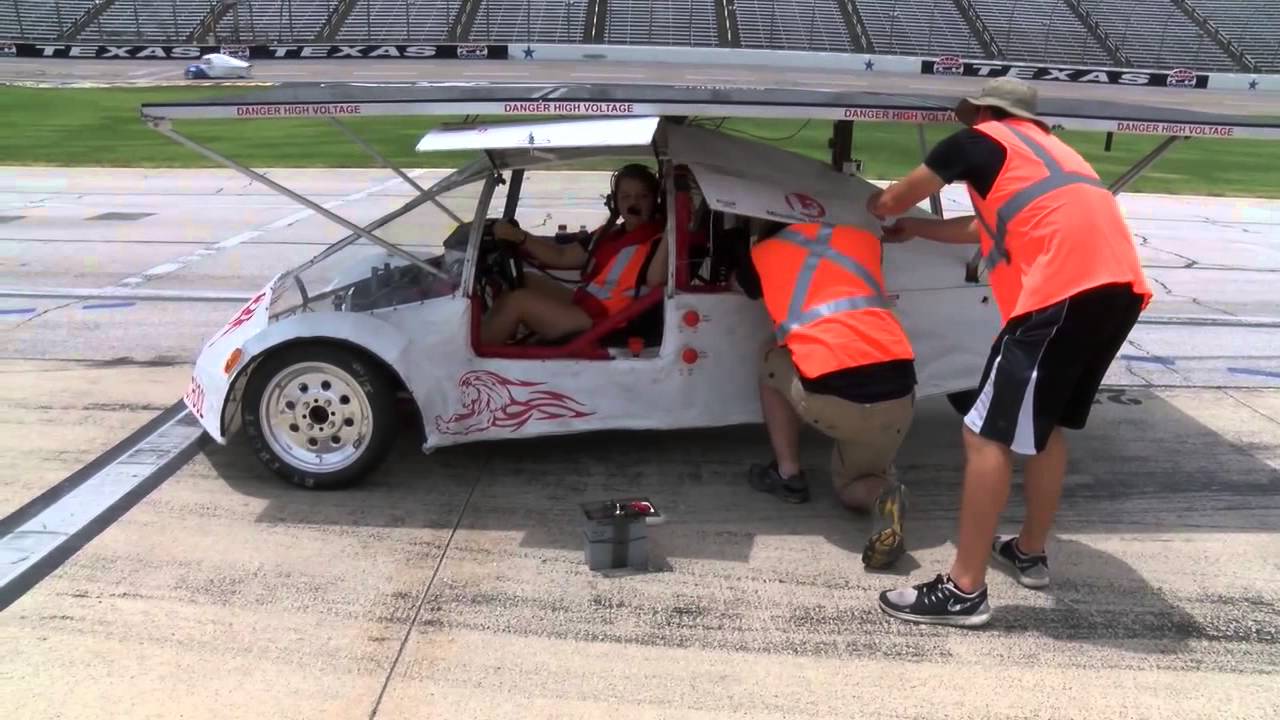 July 2, Kansas: Topeka elementary students help renowned painter finish his work —
Isaiah Zagar, the mosaic artist famous for Philadelphia's Magic Gardens, visited the Kansas capital to create a mural for the city. He was assisted by 30 Quincy Elementary students who were participating in an arts camp in the city's NOTO Arts District. (Read more:
WIBW
)
July 10, New York: Queens students publish books with the help of history teacher —
With the assistance of three 12-year-old students, Carl Ballenas has published three books on the history of Queens. Ballenas is known for his creative teaching methods, including creating a stained glass window with steel pieces from the Twin Towers and raising money to replace a stolen statue of journalist Jacob Riis. (Read more:
New York Daily News
)
July 16, California: School district installs solar panels, other conservation systems; expected to save $450,000 a year —
The Encinitas Union School District in Southern California plans to retrofit all of its schools with solar power by 2019. Student teams will monitor energy consumption and financial savings using software programs. (Read more:
San Diego Union-Tribune
)
July 20, Missouri: Pilot program offers work experience to students with learning disabilities —
Four rising seniors are taking part in the six-week program in Desloge, Missouri, which combines employment skills classes with part-time jobs. (Read more:
Daily Journal
)
"This is an employment transition program for students that are incoming seniors," said Frank Crow, regional director for Preferred Employment Services in Desloge. "They had to qualify for vocational rehabilitation services through VR."
Those who may be eligible for VR assistance include people with a physical or mental impairment for whom finding employment is difficult, but could possibly secure a job through the program.
Crow said the program, which is being held in the state for the first time, stipulates that the students who are hired are to work at a set location for a six-week period during the summer.
"We chose the city of Desloge," he said. "So, they do tasks four hours a day for four days a week and then for one day of the week they learn employment skills in a classroom setting — as far as working with co-workers, being prepared and confident, interaction in a work setting. They also learn some of those soft skills required to obtain and maintain employment." (via Daily Journal)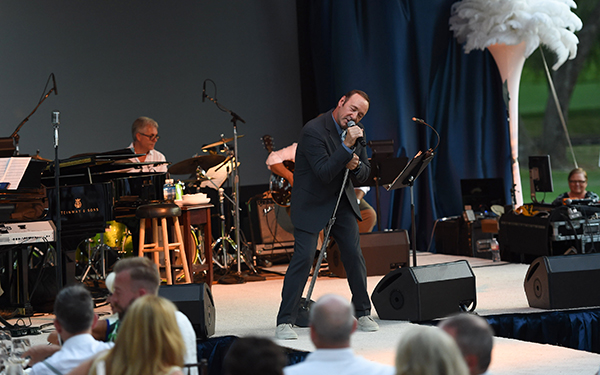 July 19, California: Kevin Spacey performs at fundraiser for Napa schools — The Academy Award winning actor performed five songs for 3,000 northern Californians. An auction followed, which raised $1.6 million for arts in Napa County schools. (Read more: Napa Valley Register)
July 6, Washington: After 50 years, junior high friends gather for lunch every month —
A group of ladies who attended Tacoma's McCarver Elementary School in the 40s and 50s, which at the time ran through 9th grade, have been meeting up for lunch on a monthly basis for the past ten years. (Read more:
KCPQ
)
July 11, California: Deaf high school football players learn to overcome adversity at Sacramento camp —
Football teams across the country are heading to summer camps, but for the California School for the Deaf squad, a former Raiders quarterback's coaching is much more than drills and plays. (Read more:
CBS13
)
July 20, Alabama: Volunteers Go Above and Beyond to 'Give a Kid a Chance' —
Almost 600 families in Alabama have requested assistance in covering back-to-school costs, and good samaritans in Florence have stepped up to the call, helping hundreds of parents with the clothing and supplies they need. (Read more:
whnt.com
)
Get stories like these delivered straight to your inbox. Sign up for The 74 Newsletter