10 Things Parents Need to Know About Their Schools During a Los Angeles Teacher Strike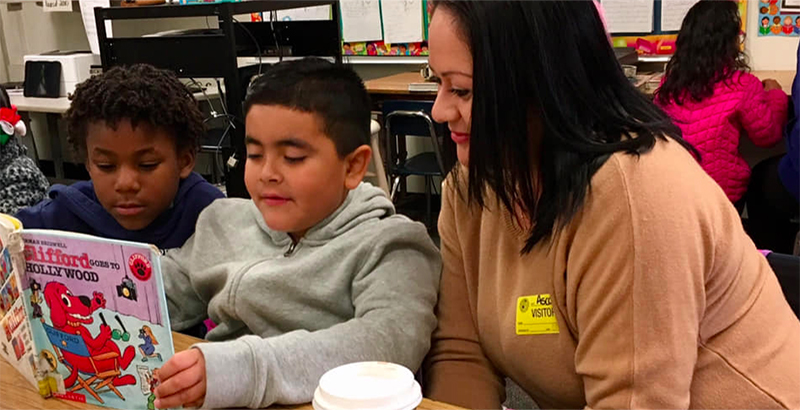 More than 30,000 teachers, school counselors, nurses, and social workers in Los Angeles plan to strike on Monday.
A strike would affect more than 1,000 schools serving about 480,000 K-12 students across Los Angeles, as well as their families and the community.
Here are 10 things parents need to know to prepare for a strike:
Can I continue to take my child to school?
Yes, schools will remain open. School schedules will remain the same, including before- and after-school programs.
Will my child be safe at school? Who will be watching the students?
Students will be supervised at all times by district staff. However, most likely they will be supervised in large groups and bigger spaces like school auditoriums or cafeterias.
Also, according to the district, "Los Angeles School Police will assign an officer to every secondary school during the school day. LAPD, the Los Angeles County Sheriff's Department and other law enforcement partners will coordinate with School Police to provide an officer at every elementary school during arrival and dismissal times. School Police will continue to provide support throughout the District, as needed."
Who would be teaching my child?
The district is directing about 2,000 administrators and other Central Office and Local District staff who hold teaching credentials to provide instruction during a strike. In addition, the district anticipates having 400 substitute teachers available.
Will my child be getting meals during a strike?
Yes, food service would not be interrupted.
If I decide to keep my child home, would this count as an absence?
Since schools would remain open during a strike, the district expects all students to attend regularly. Any absences would be marked as unexcused. According to California law, a student who has more than three unexcused absences is considered truant, and further corrective actions may be taken by the school district.
How long could a strike last?
It's uncertain. The last Los Angeles teacher strike, in 1989, lasted nine days.
What do I have to do if I want to volunteer at my child's school during a strike?
On Tuesday, the L.A. Unified school board approved an easing of the rules for volunteers during a strike. The "On-Demand Safety Volunteers" rules will allow only parents and legal guardians who want to volunteer to be exempt from fingerprinting and background checks. This rule will apply only in cases when the district or local district superintendent declares an on-demand need that requires safety support from parent volunteers, such as during a strike or any other emergency.
Application of these rules will be at the principal's discretion. If you are interested in volunteering, you need to fill out an application, which you can obtain at your child's school office.
My child's teacher is urging us to keep our children home and not to cross the picket line. What should I do?
You have the right to go either way. But if you decide to keep your child at home, he or she will be counted as absent.
My child attends a co-located charter school. Will it be open during a strike?
If your child attends a district-run affiliated charter school, it will be affected by a strike, as its teachers are under the same union contract. If your child's school is an independent charter that shares space at a traditional L.A. Unified school campus, it won't be affected, as its teachers are not part of the union contract. The principal at the independent co-located charter will be working to ensure no shared services such as cafeteria service will be interrupted during the strike. You can contact your principal directly to make sure there won't be any changes or interruptions. Since the situation may vary by school, the California Charter Schools Association will be posting information on its website.
Will sports practices and games be held?
All practice and contests are canceled, the district stated in a memo last Monday. Administrators can choose to postpone games or cancel them as "no game," which would not count for a team's win/loss record. If the strike extends into playoffs season, "the CIF City Section will attempt to modify playoff schedules to allow for a maximum of makeup games and participation of a maximum number of schools. However, it would be the school site administrator's decision to participate in the playoffs, if qualified. This modified playoff schedule may also have an unintended effect on qualifying for State Playoffs since the State CIF timeline cannot be changed. Therefore, only sports that are able to maintain the State Playoff timeline will have the opportunity to qualify for state tournaments."
For more information, go to the L.A. Unified family resource guide here or call the district's strike hotline for parents and guardians, Monday through Friday from 6 a.m to 4 p.m., at 213-443-1300.
Support The 74's year-end campaign. Make a tax-exempt donation now.