1 Way to Avoid Fiscal Cliff: Make It Easy for Districts to Apply for Funding
Narechania: In Louisiana, we developed a Super App for seeking grants, planning purchases and setting priorities. The feds should do the same.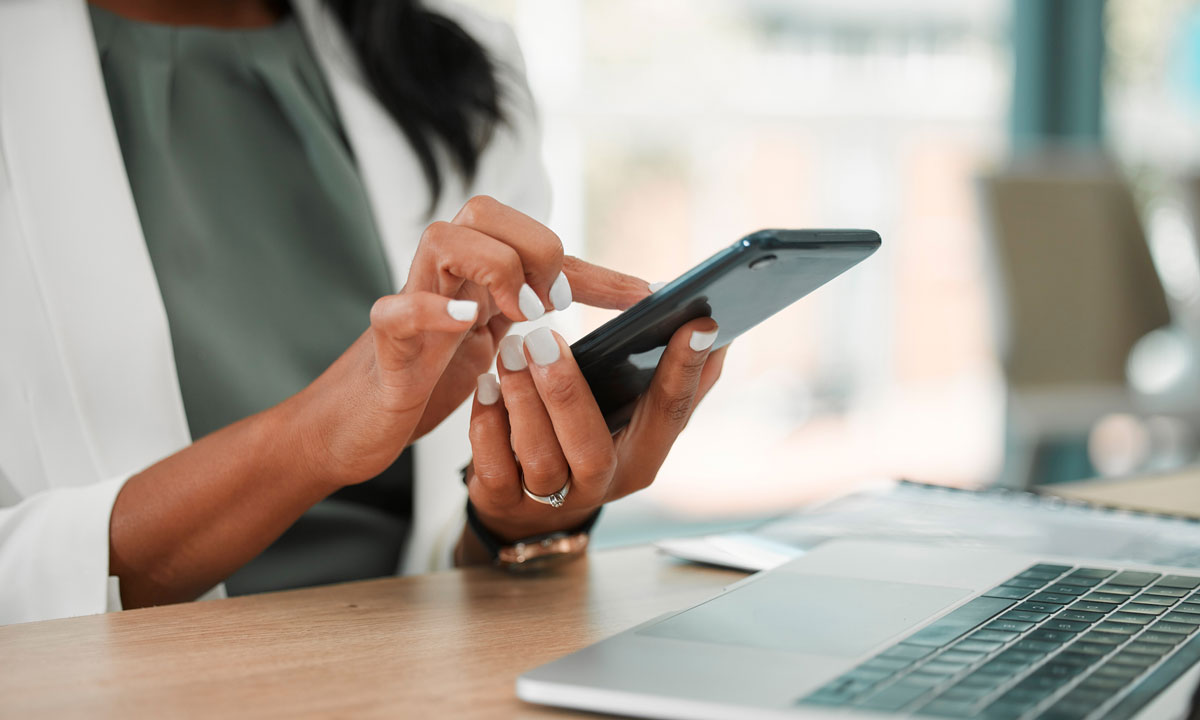 No paywall. No pop-up ads.
School superintendents across the country are getting nervous: Federal COVID relief dollars have begun drying up, and with control of the House and Senate split, Congress is unlikely to infuse another round of funding into schools, even though students still have a long way to go to recover missed learning.
What's more: As districts approach this fiscal cliff, they are likely to cut the interventions they implemented with pandemic relief money even if they show early signs of promise.
Now is not the time to dial back effective student interventions or teacher supports. And if districts are to avoid backsliding into the old way of doing things, they need ways to use old resources differently.
Sustainably building back means getting real about spending federal funds strategically. The good news: There's a lot Secretary of Education Miguel Cardona can do to push districts in this direction. The secret is making the right thing the easy thing.
Any superintendent will tell you: Even in the best of years, securing federal education dollars is difficult. That's because the federal school funding system is composed of a patchwork of grants, each with its own application, requirements and timelines, and each managed by a separate office within the U.S. Department of Education. These distinct offices communicate with distinct offices at state departments of education that then communicate with an individual at the district level responsible for that one grant program. This disjointed process stymies districts' ability to develop and deliver on a set of coherent priorities.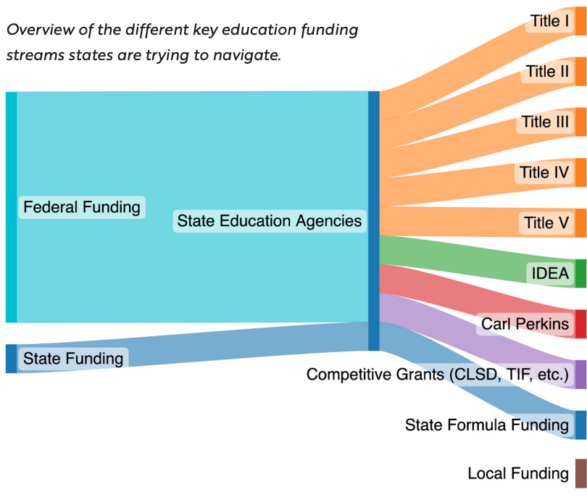 At the Louisiana Department of Education, where I served as an executive leader for a decade, we saw this play out in school districts across the state. Districts were often juggling 30 different strategic plans and 30 different budgets on 30 different timelines. To make matters worse, each of these was managed by a different, isolated district office.
The result was an incoherent — and often contradictory — set of priorities, products and services that created confusion for educators about what mattered most and why. It wasn't uncommon to see multiple departments in the same district request and receive grants for the same solutions. Conversely, I once witnessed a district purchase different technology products to help the same struggling readers because various teams at the central office had not coordinated or collaborated. Not only was this a waste of valuable dollars, it was a disservice to teachers and students who were left to make sense of the varied products.
These missed opportunities drove our department to create the Super App. This priority setting, planning and budgeting process and digital tool streamlined the state's disjointed electronic grants management system and refocused districts on the most critical priorities for kids. Rather than requiring a separate application for practically each state and federal funding source, the Super App provides a single in-depth form and prompts districts to detail how they intend to fulfill their plans.
For example, during my tenure, a top priority in Louisiana was the statewide adoption and implementation of high-quality instructional materials. Historically, districts would first use local dollars to purchase curriculum. Three months later, they would learn about the Comprehensive Literacy State Development grant and ask for additional curriculum money from there. Even later, they would apply for federal Individuals with Disabilities Education Act grant dollars to buy products and services to help students with disabilities with reading and writing. In contrast, using the Super App, districts provide an overview of the purchases they will make to meet the goal of adopting and implementing high-quality instructional materials — regardless of funding stream. This enables districts to more easily combine funding from multiple sources to purchase the materials they need, eliminates redundant effort and saves staff time.
The Super App also ensures that districts' spending complies with state and federal regulations, and it enables them to submit their plan easily and efficiently through an electronic portal and receive notification approval more quickly. In its first year, all but one district in Louisiana switched from poorer-quality curricula to high-quality instructional materials and partnered with organizations that train teachers on how to use them.
Across the country, governors and state education chiefs are calling for better literacy instruction, tutors for students who are struggling and clearer pathways from high school into college and career. State education agencies can encourage school districts to allocate their limited dollars to these priorities through a Super App.
Imagine what might be possible if Cardona took a similar approach at the federal level. Here's how to set it in action:
Break down the department's internal silos. In the same way districts are managing too many plans and budgets, so are states. The department should streamline and synchronize federal grants for states, which are managed by too many offices that may or may not communicate with one another. Having different grant applications ask for the same information or data creates inefficiency at the state level, and the department's grant reporting, monitoring and oversight mechanisms create an undue burden. Streamlined processes could save thousands of hours lost to dealing with the grantmaking bureaucracy.

Help states provide districts with planning and budgeting guidance. States are motivated to create coherent planning and budgeting processes for districts, but they often worry that creating a more streamlined process, like Super App, risks violating federal rules. States and districts need both clearer guidance and more flexibility in how to use their federal dollars so they can achieve priority initiatives. Many districts aren't aware, for example, they can combine funds from different sources toward single purchases. The department should elevate models like Louisiana's to guide states in pushing districts to plan and spend smarter.
The idea of a Super App may not be flashy, but if educators and policymakers want a shot at changing students' trajectory despite limited means, this is how to make it happen: by making it easier for districts to invest their dollars in what will make the biggest impact for kids.
Get stories like these delivered straight to your inbox. Sign up for The 74 Newsletter