Amid Explosions and Lava Flow in Hawaii, One Charter Leader Offers Her School a Steady Hand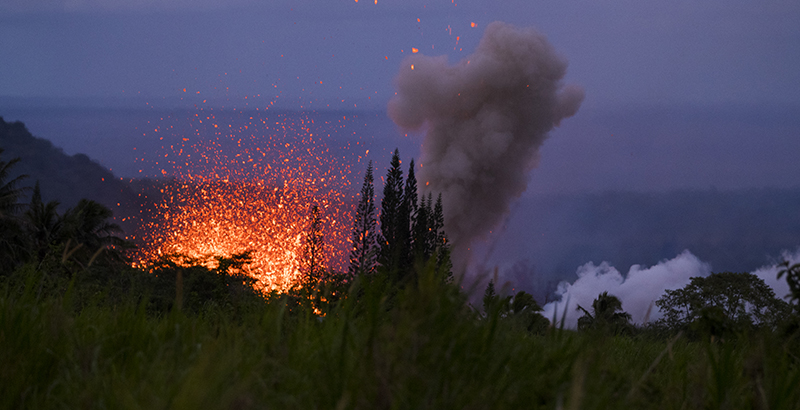 The headlines have been dramatic, declaring that homes on Hawaii's Big Island are engulfed by lava and calling the damage heartbreaking and surreal. Hundreds have been displaced by recent explosions from the Kilauea volcano, which have unleashed flowing lava, toxic gas, and ash.
But Susie Osborne, head of school at Kua O Ka Lā New Century Public Charter School in Pahoa, Hawaii, is careful not to be alarmist when she talks about what's happening. Since the lava started flowing on Hawaii's Big Island — bursting through cracks on the street where she lives — she's had to evacuate her home in a hurry, relocate her school, and support 10 staff members and more than 60 students who are also displaced.
"We just wanted to make [it] through the remainder of the year in just a one-time stable shot and just get that taken care of immediately," she said of the decision to move classes to facilities in Hilo, about a 40-minute drive from the school's permanent location. Students in kindergarten through fourth grade are now having class at a local church there, and fifth- through 12th-grade students have been relocated to a nearby Boys and Girls Club.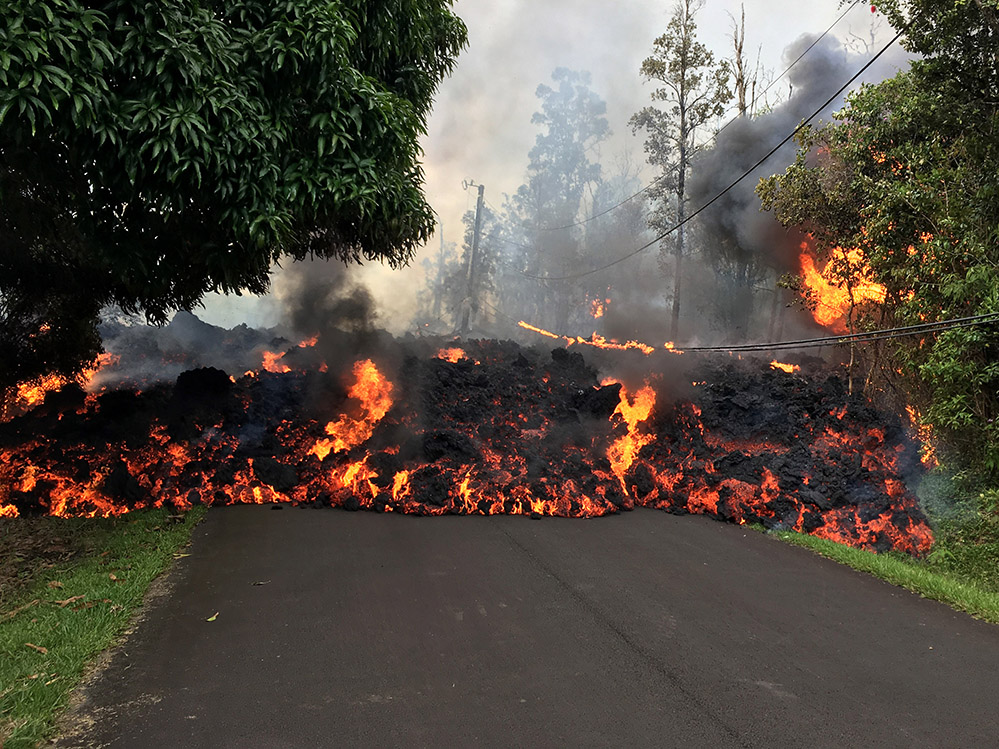 Hawaii's Department of Education does not have a count of how many students or educators have been displaced by the ongoing crisis, a spokesperson told The 74 in an email. No district schools have been damaged, and in most cases, classes have continued as usual throughout the crisis. There were two days when three schools had to close in the area, but all have since reopened, the spokesperson said.
The picture could become more dire if, as some have predicted, the volcano erupts again with greater force.
Although having a place for her students to attend school for the remainder of the year, which ends May 31, is a priority for Osborne, she has bigger concerns. Her charter school relies on per-student funding, so if displaced families decide not to return, Osborne will have to manage on a much tighter budget. Because her school is small — only about 240 students — every dollar counts. Even with fewer students, Osborne needs most of the same staff and resources she has now to keep the school going — and to maintain stability.
"I can't, for example, tell 10 of my teachers who don't have homes, I'm sorry you don't have a job next year," she added.
Despite her concerns, Osborne said the Hawaii Charter School Commission has recently committed to "authorizing with aloha" — love, respect, and compassion — and she is hopeful the governor and the commission will ensure her school and the eight other charters in east Hawaii have the money and support they need to operate next year.
When lava flowed toward Pahoa in 2014, Osborne said, her school and others in the area struggled because many students were displaced and did not return to school, forcing her to let go of half her staff. "This is a different era," though, she said, and she is hopeful everything will be stable again soon. For now, the students are happy to be back in class, and the east Hawaii community is working together to weather the crisis.
"We're a very resilient, loving community. It's sort of amazing what is happening," she said.
Support The 74's year-end campaign. Make a tax-exempt donation now.