Alexander and Murray, Education Dealmakers, Reach Health Care Compromise, Report Says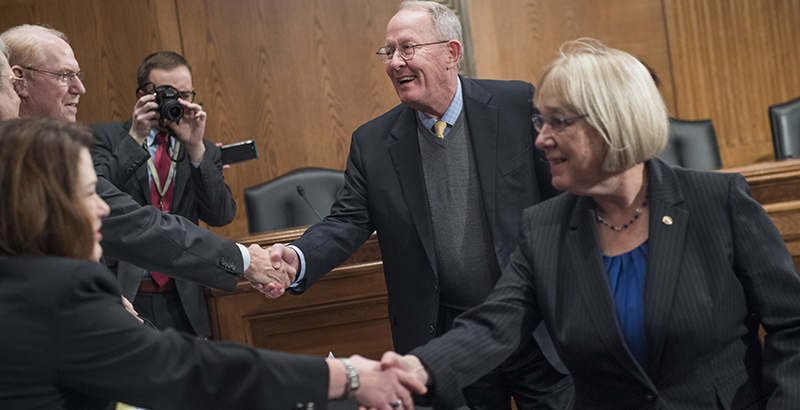 The leaders of the Senate Health, Education, Labor and Pensions Committee have once again, in the parlance of the chairman, "gotten a result."
Sen. Lamar Alexander, the HELP Committee chairman, and ranking Democrat, Sen. Patty Murray, reached a deal to continue paying subsidies that offset costs for low-income people who obtain insurance through exchanges, while providing for more flexibility for states, The Washington Post and other news outlets reported.
President Trump last week said he'd end the payments, declared Obamacare "finished," "gone" earlier this week, then seemed to support the Alexander-Murray compromise, followed by the "White House almost immediately … pushing back against the idea Trump had endorsed the deal," according to NBC News.
Education watchers will know this isn't the first big Alexander-Murray deal: The two managed to balance seemingly competing claims of state autonomy and civil rights protections to craft what became the Every Student Succeeds Act.
Their relationship seemed to fray earlier this year on education in particular, as they battled over implementation of ESSA and revocation of Obama-era accountability rules and the confirmation of Betsy DeVos as education secretary.
Senate Republican leadership, which has tried and failed several times this year to repeal and replace Obamacare, didn't immediately embrace the health care deal, the Post reported.
Get stories like these delivered straight to your inbox. Sign up for The 74 Newsletter