Alarmed and Ashamed: 3 School Shootings in 25 Hours — and All We Can Say Is the Active Shooter Training Helped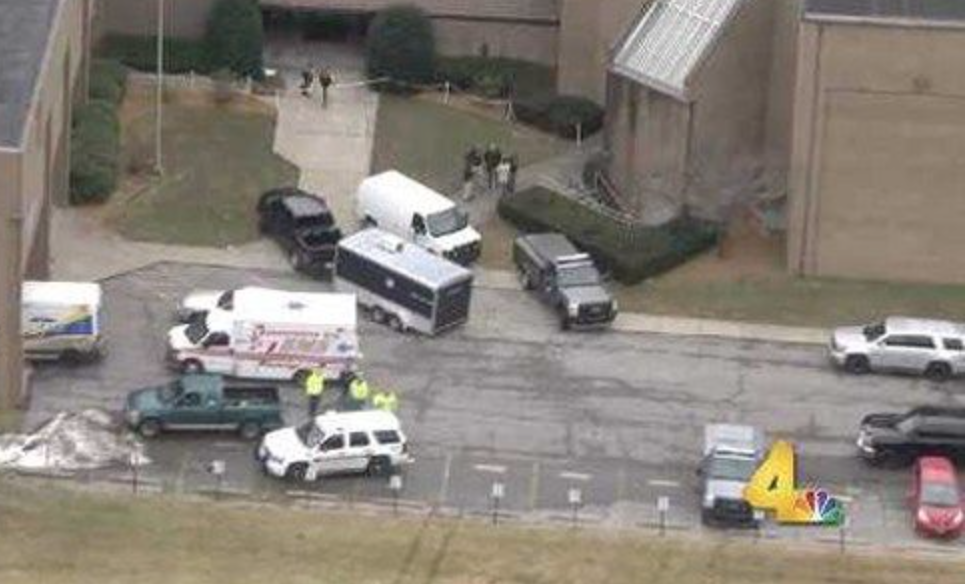 Editor's Note:
Deadly violence at a school used to stop this country in its tracks. The horrific notion of a teenager arming himself, striking down defenseless classmates, terrorizing the safest of our communal safe spaces, was once enough to upend news cycles and drive elected leaders to tears.
Now, thanks to the writers at The Trace, we can chart three school shootings over the past 25 hours.
As reported by the Associated Press and The Dallas Morning News, a 16-year-old opened up with a .380-caliber handgun in a packed Texas cafeteria early Monday, injuring one. A couple hours later, a 14-year-old was wounded outside a New Orleans charter school when shots were fired from a passing pickup truck.
And then Tuesday morning in Kentucky: As detailed by police, a 15-year-old used a handgun to attack dozens of unarmed classmates at his high school. At least two of them are now dead; 17 more were injured by the barrage. The gunman was quickly apprehended in a "non-violent arrest," and will now be charged with murder and attempted murder.
Three schools, two days, 19 casualties, two dead. And yet cable news doesn't even break into its regularly scheduled beltway blather. We're barely moved to tweet.
How desensitized have we now become? How much terror are we now willing to accept in our school zones?
In 2018, we see a headline that says two are dead — and are momentarily thankful that the body count falls short of horrors like Newtown.
But the specifics of today's slaughter are still so tragic. And terrible. And terrifying. And bewildering.
Almost as disorienting: the police press conference that followed. "The Kentucky state police have been in this area recently teaching students and faculty how to respond to an active shooter situation," said Kentucky State Police Commissioner Richard Sanders.
"Everybody in that high school acted appropriately."
Thank goodness they did. Thank God they were prepared. And yet still: How is this the new reality of public education in America? Where active shooter training is built into the standing curriculum? Where students and instructors of any age are regularly trained how to toggle into survival mode? Where classroom shooter drills are built into the police department's calendar?
Where a single-digit body count is now considered a below-the-fold event.
I'm ashamed that I did the same mental calculus, and I regret that I didn't think of sprinting into coverage here at The 74. I'm so thankful that Editorial Director James Burnett and the writers at The Trace gave today's tragedy the context it demands.
As I write this Tuesday night, sitting on the couch with my 4-year-old daughter, I'm terrified about what she'll have to learn about active shooters — and survival tactics — when she starts grade school.
… And how many more school shootings I'll read about this week.
(h/t TheTrace.org)
Support The 74's year-end campaign. Make a tax-exempt donation now.