A Database of Florida Student Records Is Supposed to Protect Kids — but Could Harm Them Instead, Advocates Tell Governor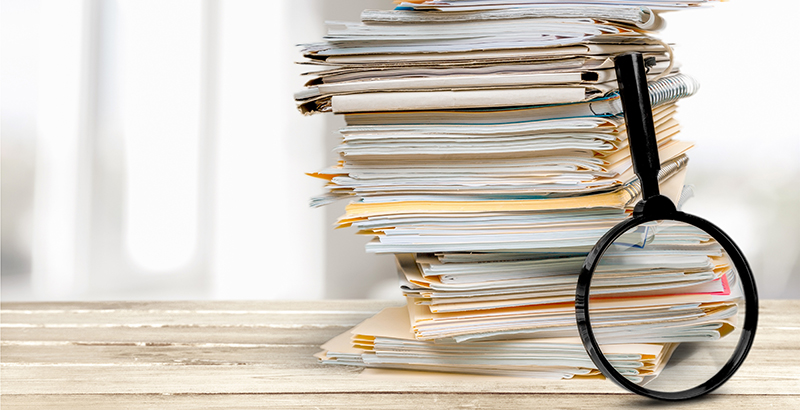 Updated July 10
An expansive database of student records designed to deter future mass shootings, under development in Florida, is unlikely to improve school safety and may actually put children at risk, a coalition of advocacy groups told the state's governor Tuesday.
The planned "data repository," which aims to compile social media posts and a broad range of government records on students, was part of the state's response to the 2018 mass school shooting in Parkland, Florida. The effort is part of a larger national push to track student behaviors in an effort to deter future violence, despite a dearth of research on the tactic's effectiveness.
In a letter to Florida Gov. Ron DeSantis, nearly three dozen local and national advocacy groups — including the American Civil Liberties Union, the National Center for Learning Disabilities, the Future of Privacy Forum and the Autism Society of Florida — urged state officials to "immediately halt" development of the database. Instead, they urged, the state should create a commission of parents, students, education experts and other stakeholders to identify efforts that have been "demonstrated to effectively identify and mitigate school safety threats."
The letter cites a recent investigation by Education Week, which found that Florida officials have weighed collecting millions of records about students, from those placed in foster care to victims of bullying based on sexual orientation or race. But the plan to implement the database has faced numerous roadblocks, the investigation found, including concerns over the amount of information officials can legally compile.
"This database represents a significant safety risk because it collects highly sensitive information without a clear, evidence-based rationale for inclusion [and] could be used to stigmatize and blame children who have been victims of bullying," the groups wrote. For example, the database could discourage students from reporting bullying because they don't want to be identified as a potential threat.
After the mass school shooting in Parkland, state law mandated that education officials create a centralized "data repository and data analytics resources" that collects records from social media, the department of children and families, the department of law enforcement, the department of juvenile justice and local law enforcement agencies.
In a statement released Tuesday evening, the Florida Governor's Office said the letter contained "inaccurate information regarding the database and how the information is used." The database, according to the office, "is a tool for threat assessment teams to evaluate the seriousness of individual cases and is not being used to label students as potential threats." The information will allow officials to respond more quickly to potential threats and to "provide appropriate services to students who may be in need," the statement continued.
Cheryl Etters, an education department spokeswoman, said Tuesday that at the time the Education Week article was published, officials hadn't yet settled on specific data points to be included in the repository.
The database was supposed to be in place by last December, but state education officials missed the deadline — which, in a February executive order, DeSantis called "unacceptable." The order directs education officials to "take any and all steps necessary to implement" the data repository by Aug. 1. The governor's office didn't respond to requests for comment on Tuesday's letter.
Still, the advocates likened the database to "mass surveillance" that will do little to improve school safety but will "significantly erode" students' civil rights. In a recent study on the pre-attack behaviors of active shooters, the Federal Bureau of Investigation found that perpetrators don't share demographic traits, though they often display concerning behaviors including telling others about their violent plans. Despite the national attention paid to school shootings following the tragedies in Parkland and Santa Fe, Texas, last year, such incidents remain statistically rare. Schools have actually become safer in recent years, according to federal education data.
Amelia Vance, director of education privacy at the Future of Privacy Forum, said she's most concerned about discussions to include records on victims of bullying and those in foster care, and she had questions about how long the state plans to retain such information. Students hoping to learn what information about them appears in the database would face the burden of having to contact the agencies individually, she said.
While Florida is the first state to develop a statewide database of student records with the goal of preventing violence, schools across the country have monitored social media activity for years despite fierce pushback from civil rights groups. However, Vance said, efforts at most districts are less expansive than Florida's and don't combine social media data with other student records.
"I always hate the idea of schools adopting something that they think will work, that they're paying for," she said, but which is more likely to "bombard administrators with false flags" or "discriminates against students who are different."
Chad Marlow, senior advocacy and policy counsel at the American Civil Liberties Union, said Florida's effort to compile student records "goes much further than anything we've seen."
But with attention focused on Florida's response to the Parkland shooting, Marlow said, the state database could have national ramifications.
"There is a frightening possibility that other states, other jurisdictions, will look to what Florida is doing and try to copy it without really spending all that much time considering whether what Florida is doing is helpful or harmful," Marlow said.
Get stories like these delivered straight to your inbox. Sign up for The 74 Newsletter