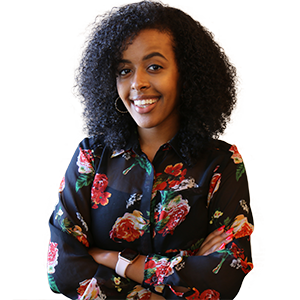 Mimi Woldeyohannes is a Special Projects & Community Manager at The 74 working on priorities from live events to partnerships to expanding our portfolio of initiatives that connect with different communities across the country.
Prior to The 74, Mimi served as a Policy & Research Associate at 50CAN, where she worked on strategic advocacy priorities across the country all while completing her MPA at American University.
Mimi was born in Nairobi, Kenya, and grew up in the great state of Texas. Prior to joining 50CAN, Mimi served as a Teach For America corps member, teaching fourth grade in San Antonio, Texas. After spending two years in the public school system, she moved back to her hometown of Dallas to teach fifth grade at KIPP.
Inside the classroom, she quickly learned of the inequities and discrepancies in the education system and has since dedicated her life to ensuring that every child has access to excellent and equitable educational opportunities. She also holds a bachelor's degree in political science from Texas Christian University (Go Frogs!).
Submit a Letter to the Editor